Safer Together — Developing a complex online survey to assess perceived safety culture within the mining industry.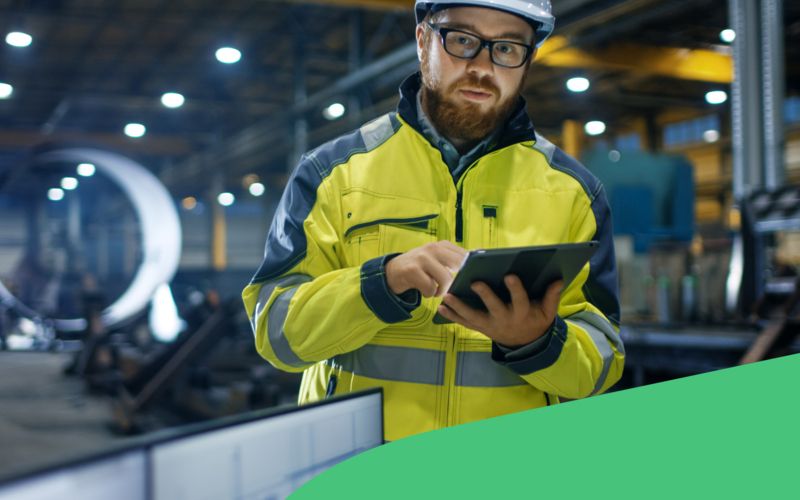 We worked with Safer Together to develop one of their key initiatives; an online survey that would be used industry-wide to assess the perceived safety culture of its members from across different levels within an organisation. Following a successful pilot at the annual industry safety forum, the survey has now been rolled out industry wide.
The survey consists of a number of different modules of likert scale questions to set a standardised format of response. This enabled member organisations to review their own performance within the organisation, as well as comparing themselves against the wider industry benchmark.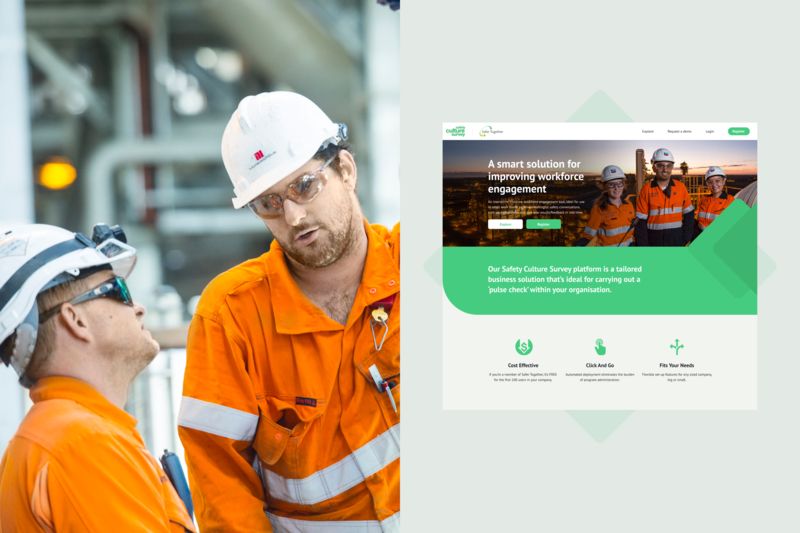 A credit purchase system formed the foundation of managing survey participation. It also enabled member organisations to self manage the survey within their business. Member organisations can nominate their own administrator to purchase credits for survey participation and manage responses. The value of the survey was extended through CSV data exports, enabling Safer Together, as well as its member organisations, to extract the raw data for interpretation and visualisation in other third party tools.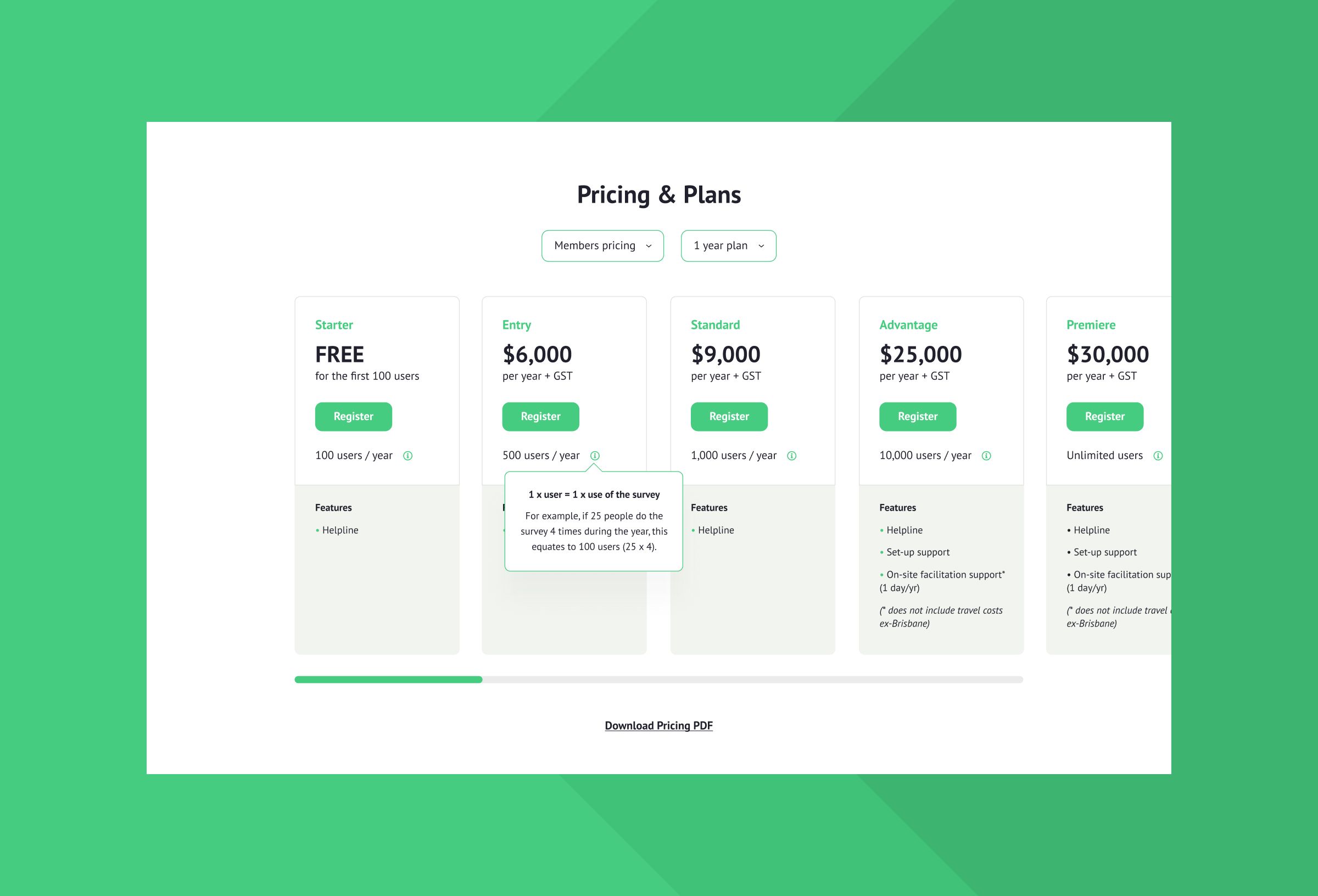 Other projects for Safer Together
Safer Together —
Rebuilding a member organisation's website to align organisational change with its proposed future roadmap.