Poolwerx — Developing a versatile suite of websites to support a global franchise network.
Opportunity
As an award-winning leader in the pool and spa maintenance industry in Australasia, Poolwerx needed a new website that supported its next phase of growth. One of the key objectives for this project was to ensure that the high level of service offered in store was translated in a digital context.

Approach
In order to meet and understand the service objective, we used a customer-centric approach. We conducted extensive research across a range of user personas, to understand their needs in order to inform our plan to improve online user experience and usability. One of these key user activities was ensuring that they could locate their nearest Poolwerx and request a pool service with ease. Another key focus was future proofing the platform by delivering a clean, simple website solution that encouraged user exploration - while taking into account the large network of international franchises that the website needed to accommodate. 
Other technical considerations included the introduction of integration and data utilisation in order to reduce management of data and enhance process efficiency overall, leading to improved business outcomes. 
Other technical considerations included smart integration and utilisation of data to reduce its manual handling, enhancing process efficiency overall, leading to improved business outcomes. 
 
Solution
Our approach led to a solution whereby users were served key calls to action when they arrived on the home page. The two key call to action buttons were also docked in the header to allow for easy access no matter where a user was on the website.
We also developed a custom WordPress theme to accommodate the website's unique functionality and allow for customisation to showcase a strong brand identity. 
With national coverage in Australia, New Zealand and expansion into North America, Poolwerx required a website for each continent that allowed users to locate their nearest Poolwerx. This required the intelligent use of data and mapping technologies to detect a user's location, and present them with the nearest franchise. In order to connect each Poolwerx franchise through a single source of truth, we implemented a complex integration to their CRM Netsuite.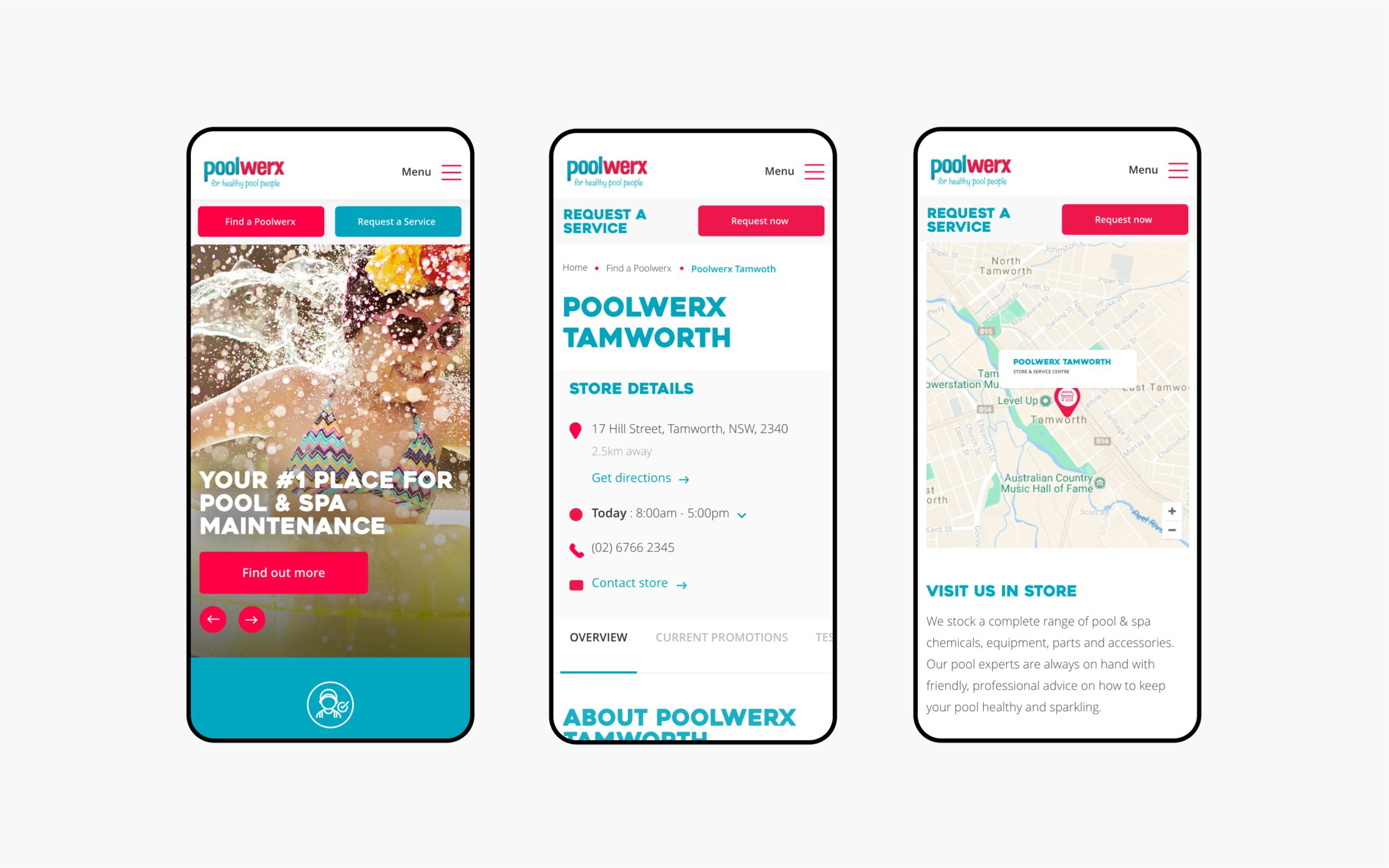 Testimonial
"I can't speak highly enough of the whole team at Vivo. We are extremely happy with the level of service and expertise from strategy and design, right through to complex technical development. We looked to create a world class website for our brand across Australia, New Zealand and the United States and the team at Vivo delivered on exactly that."
Leo Blanco -
Digital Marketing Manager, Poolwerx