National Storage — Addressing customer perceptions of storage size with a visual, dynamic and relatable size guide.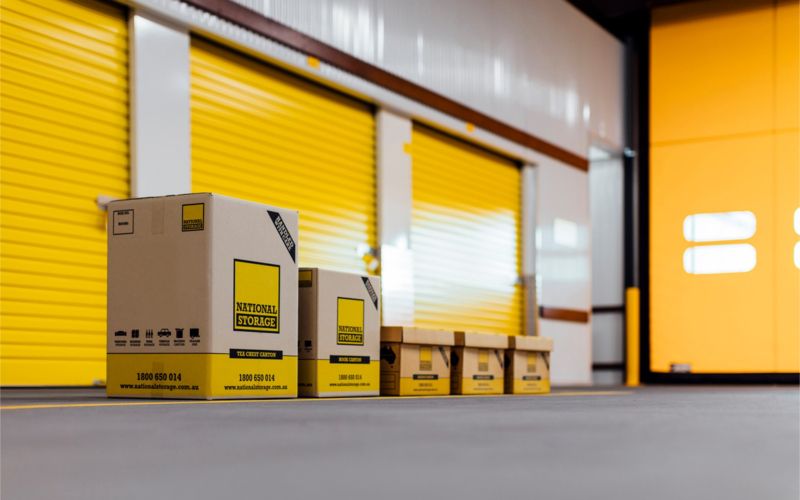 During the Exploration phase of the website rebuild project, it became apparent that there were significant inconsistencies in the way users perceived size, ultimately impacting a crucial step in the user journey when determining how much storage was needed.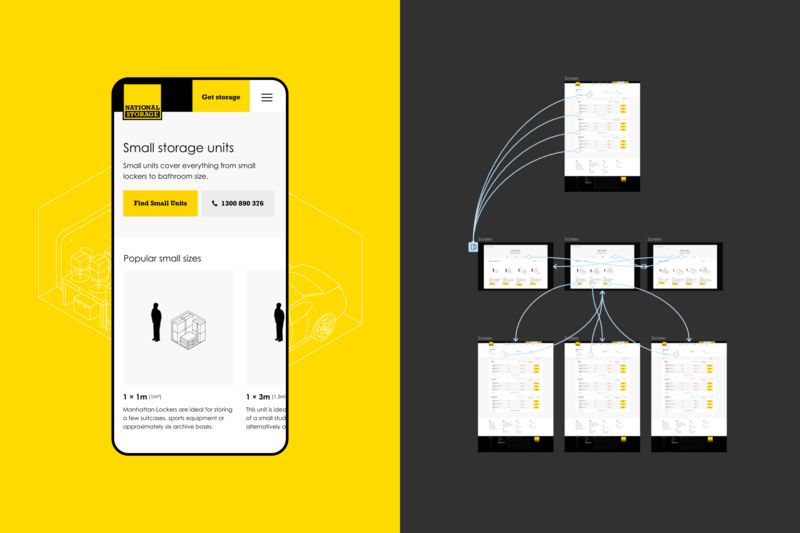 The previous website included a static size guide that could only be accessed in isolation. Insights from our research indicated that this isolated structure actually took users away from the listing, creating a longer distance to conversion. We addressed this by creating an interactive and on-page size guide. Users are now able to click on their desired size within the guide, which takes them to a dynamic search with pre-set filters based on the user's selection.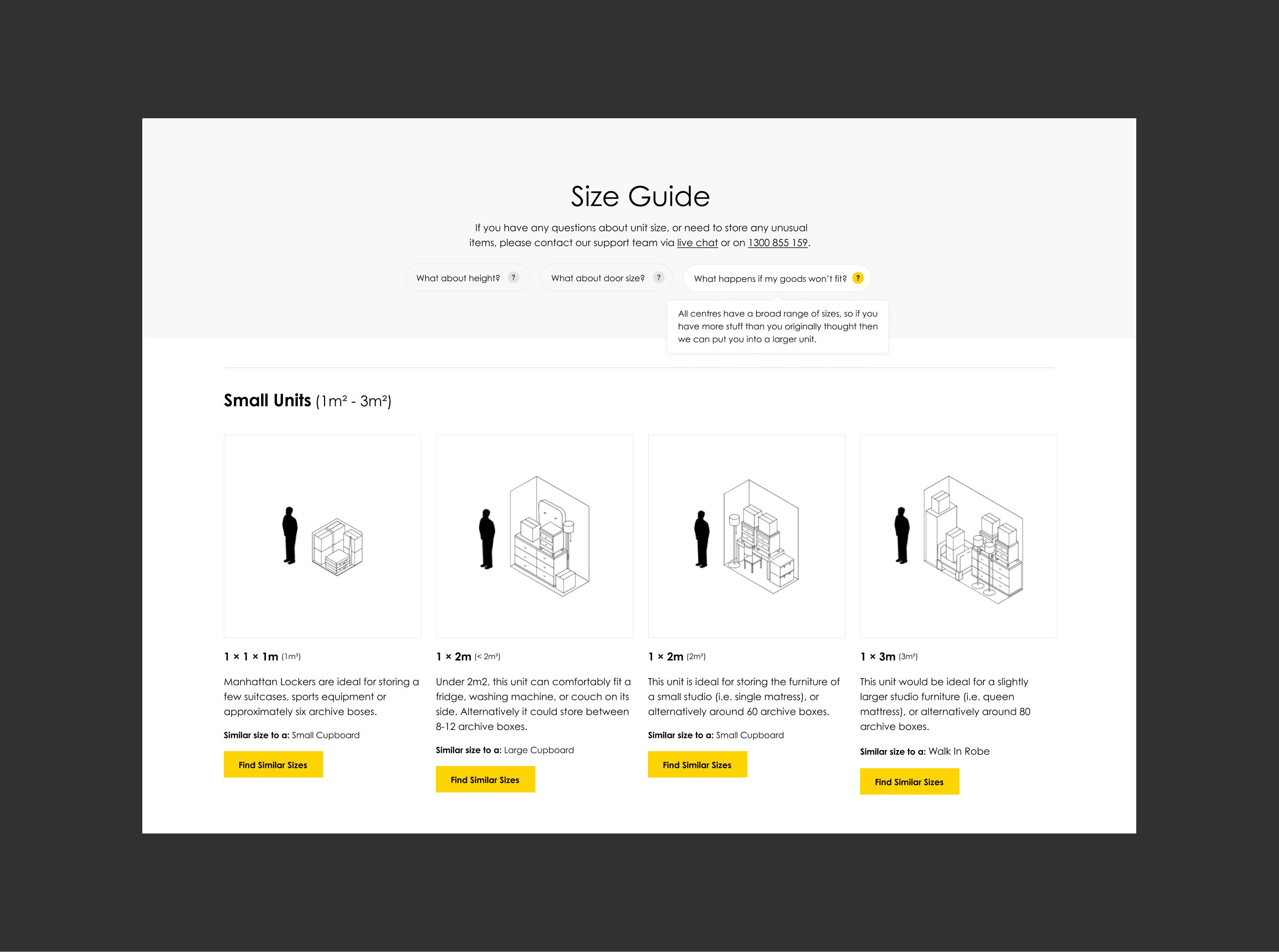 To ensure we arrived at the best solution, extensive testing took place during the design phase. Two hi-fi prototypes were created for testing with users, optimising page  placement, layout of sizes, as well as how and what information was shown in the size guide. This project demonstrated the value in the application of a thorough Exploration phase, in shaping the solution in a meaningful and valuable way.