Lyndons — A staged approach to creating a digital asset that would elevate the Lyndons brand, reflect market leadership, and support commercial growth.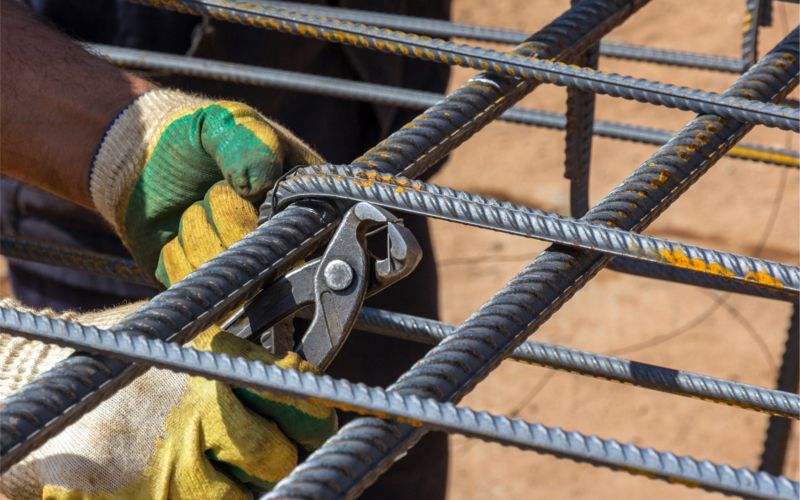 Opportunity
As a major supplier of building and construction equipment, Lyndons needed a dynamic website that would accurately communicate the extent of their offering while supporting their commercial growth. As their previous website did not feature an Ecommerce functionality, there was a strong appetite to incorporate this feature. Due to the complexity of the website, the decision was made to take a staged approach to ensure that business goals could still be achieved during this process.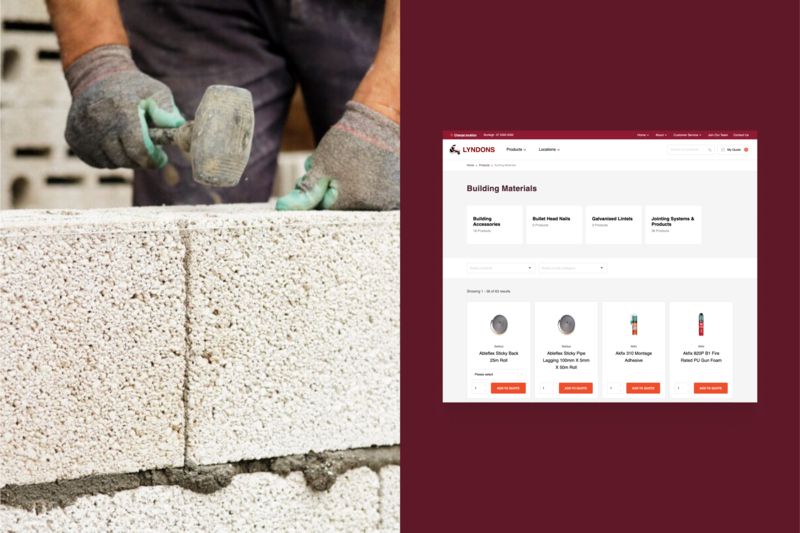 Approach
Our goal was to create a digital asset that elevated the Lyndons brand, reflecting its sophistication and strong position in the market, and position the business as a one-stop-shop for the construction industry.
To address the complexity of the website, this project was delivered in multiple phases. The first phase (phase 1) focused on creating a contemporary user experience with the purpose of setting a baseline for further enhancements. The subsequent phase (phase 1.1) involved expanding areas of the website to accommodate additional content. The final phase (phase 2) was dedicated to the restructure of products.
These phases culminated in the goals of creating a simple and user-friendly interface, eliminating assumptions around products for staff and customers, developing a personalised experience for existing customers, driving new business through better quality enquiries and building a robust digital asset that could expand and support development.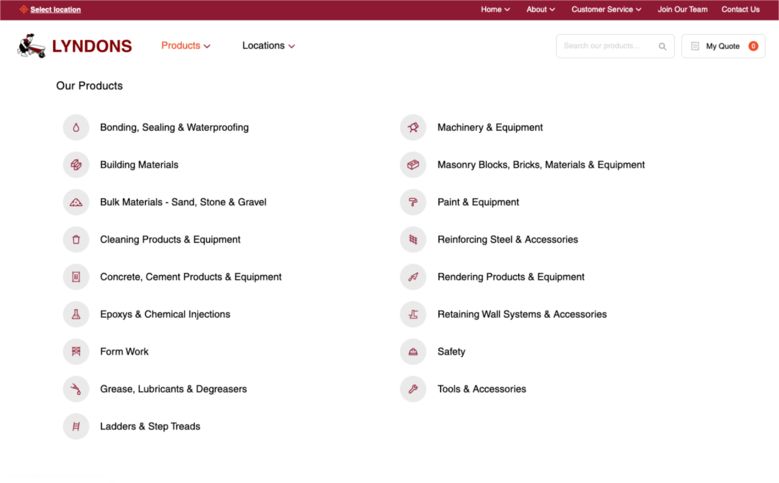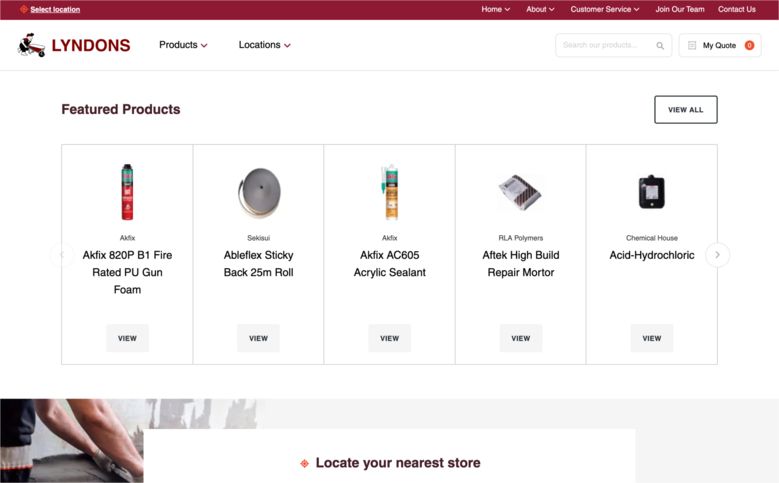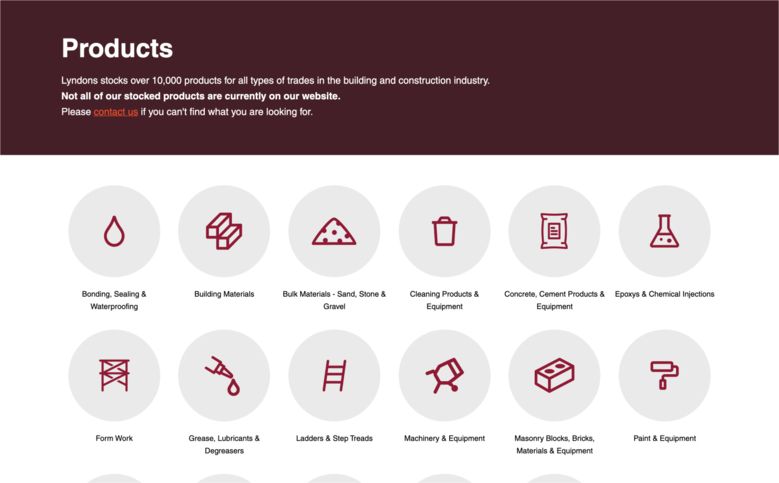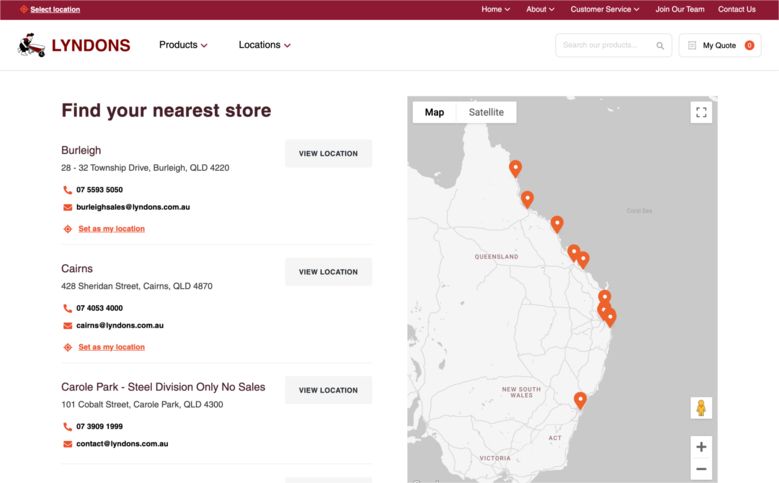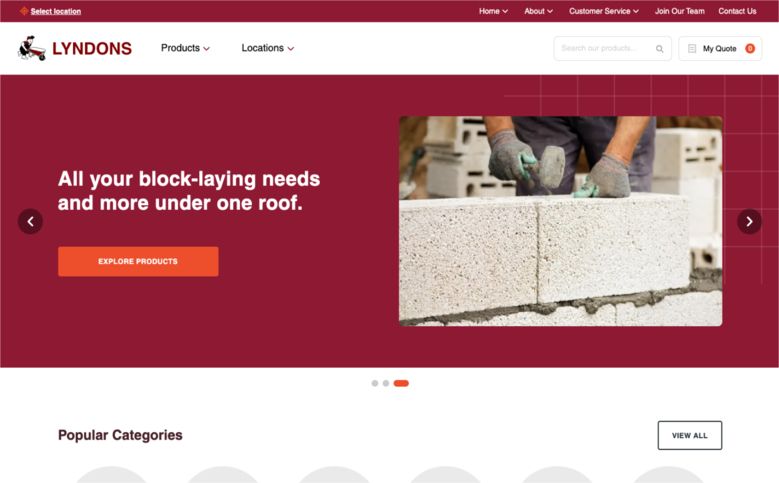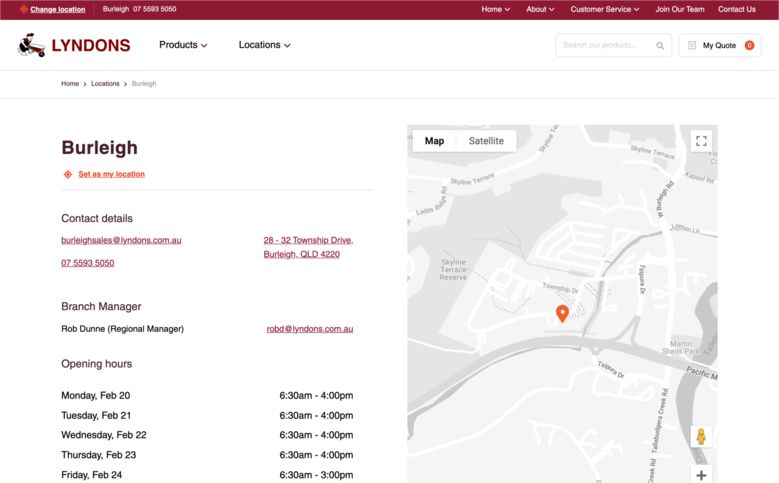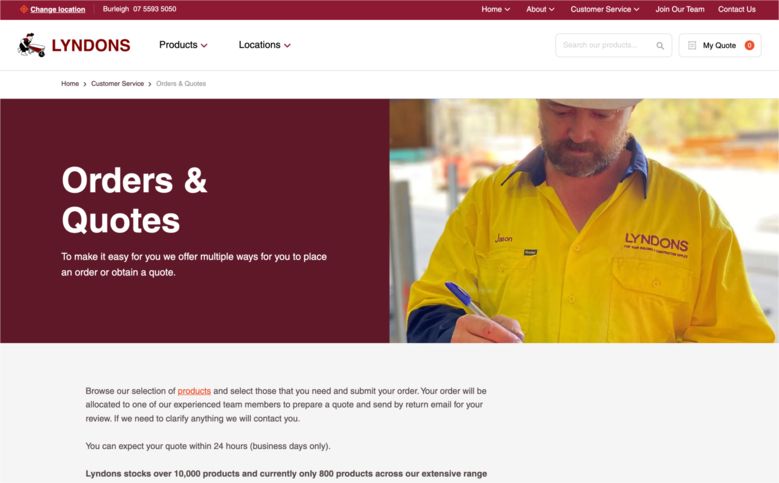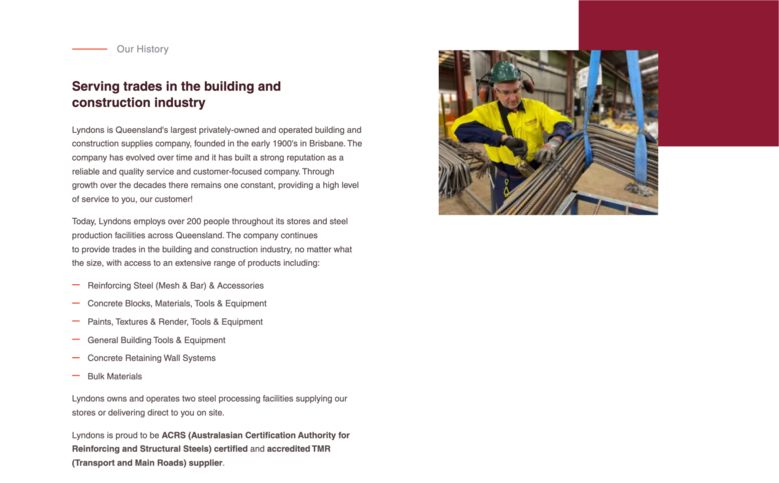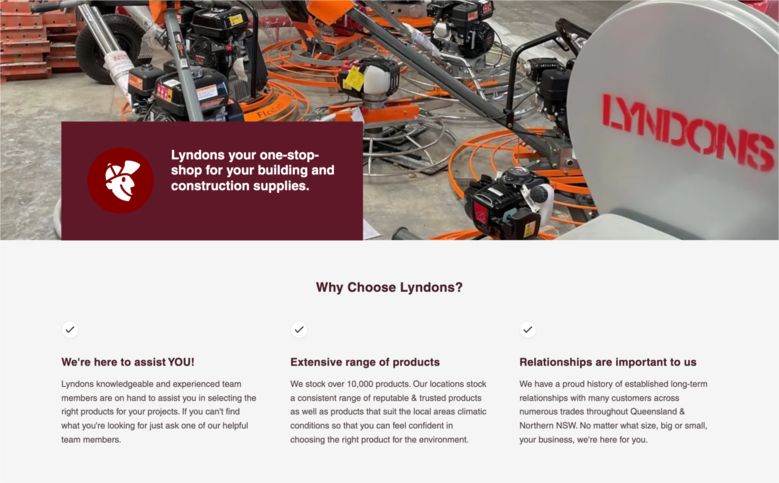 Solution
Utilising the Symfony framework, we built a custom Ecommerce solution that would allow us to optimise page load and listing speed.
As part of phase 1, we enhanced the existing product experience by integrating with Lyndons' inventory management system. Phase 1.1 consisted of building a customer portal for users to create an account to view and pay their invoices.
The website was also expanded to include case studies and stories of Lyndons operating within the community. Phase 2 was dedicated to optimising the structural changes from phase 1 to accommodate the website's future requirements.
Services & Expertise
Strategic consulting
Stakeholder engagement
Competitor & peer reviews
User interviews, focus groups & surveys
User journey mapping
Information architecture
User experience (UX) design
User interface (UI) design
Wireframing
Web development
API integration
System and data architecture
Hosting
Other projects for Lyndons
Lyndons —
Reimagining a company logo to suit a digital environment, while retaining the brand heritage.