Inland Rail — Using visual cues and organisation to create a simple and intuitive content navigation system.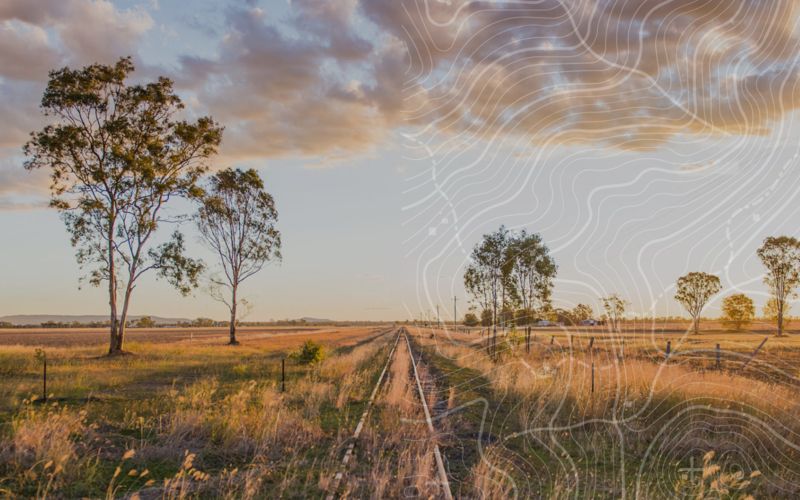 Opportunity
Australian Rail Track Corporation is a vital part of the transport supply chain in Australia. Its latest project, Inland Rail, spans 1,700km connecting Melbourne and Brisbane. ARTC was seeking an agency to help them showcase Inland Rail and facilitate a dialogue about the project amongst a diverse stakeholder set.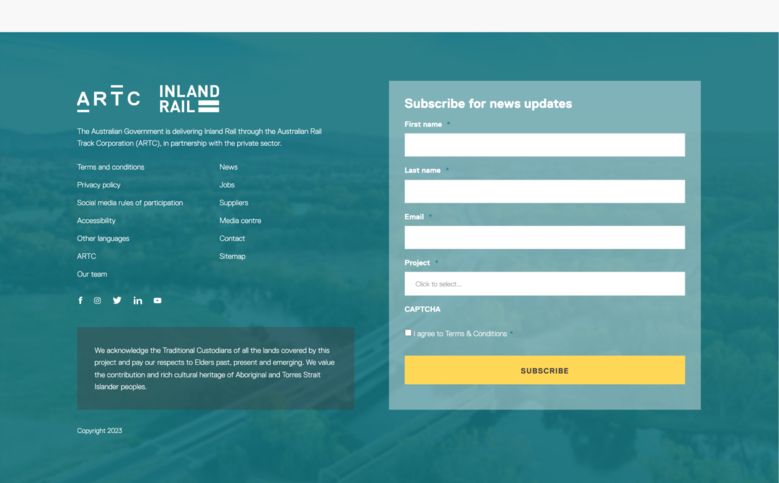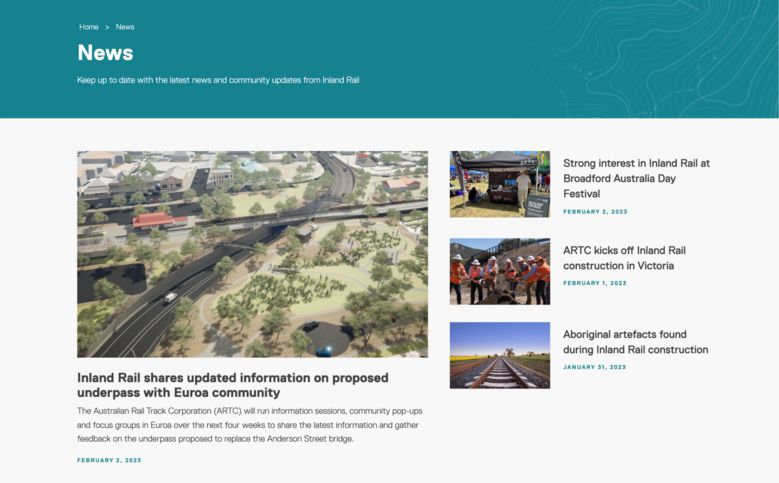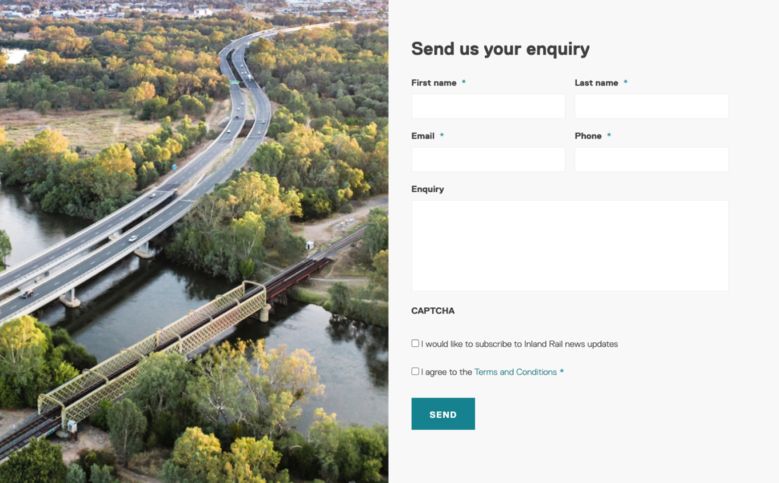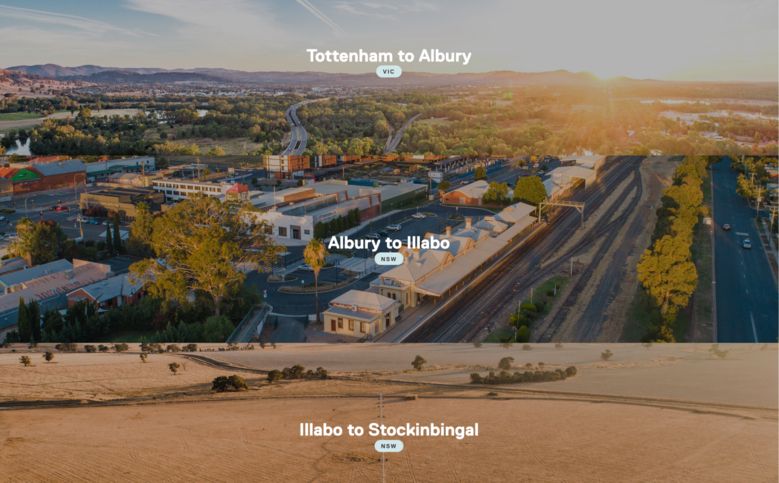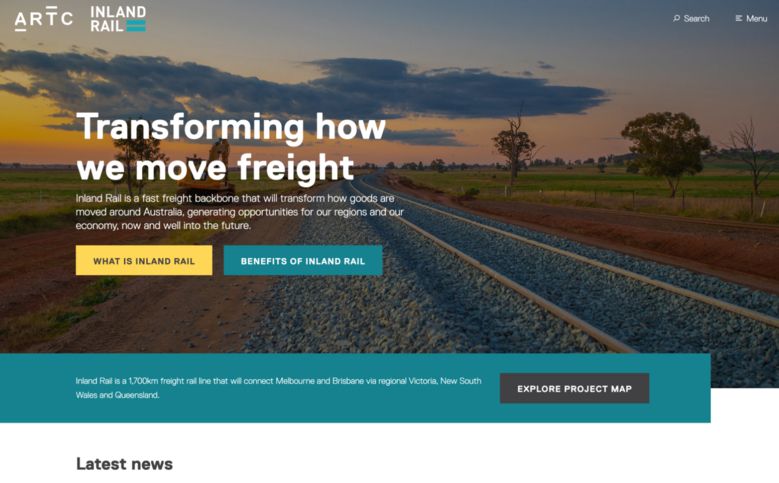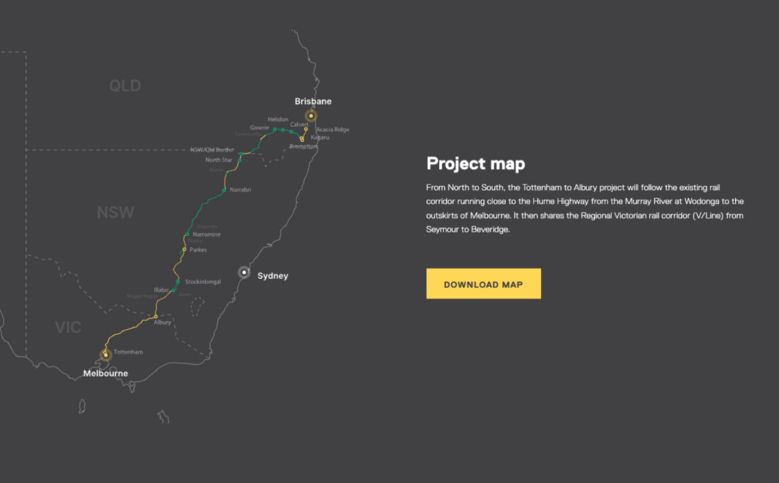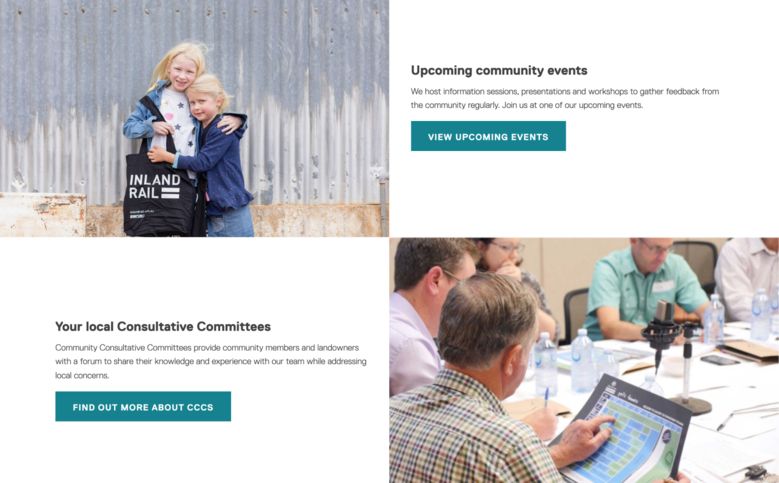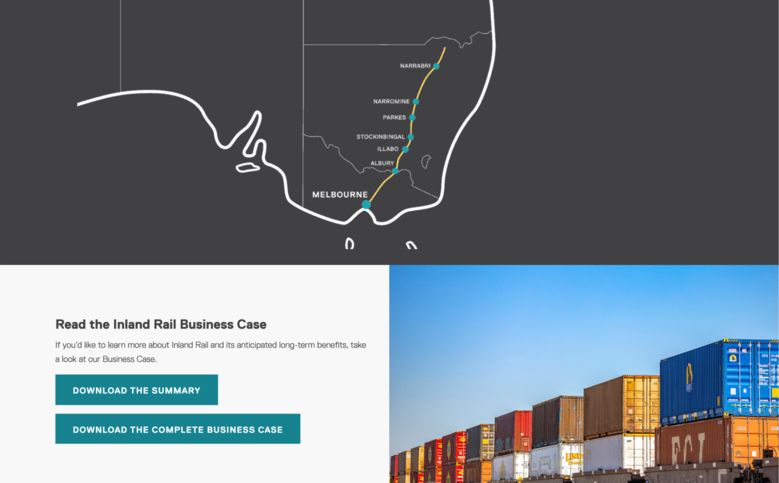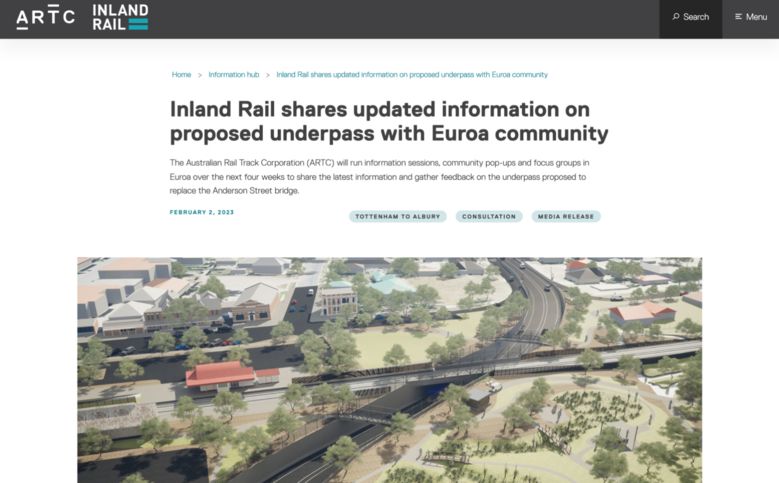 As a major national project, there was a large amount of information that Inland Rail needed to disseminate via its website. Due to the constant growth and evolution of the project, there was a clear opportunity to refresh the Inland Rail website to better reflect the new brand identity and ensure that stakeholder needs and project deliverables were met into the future.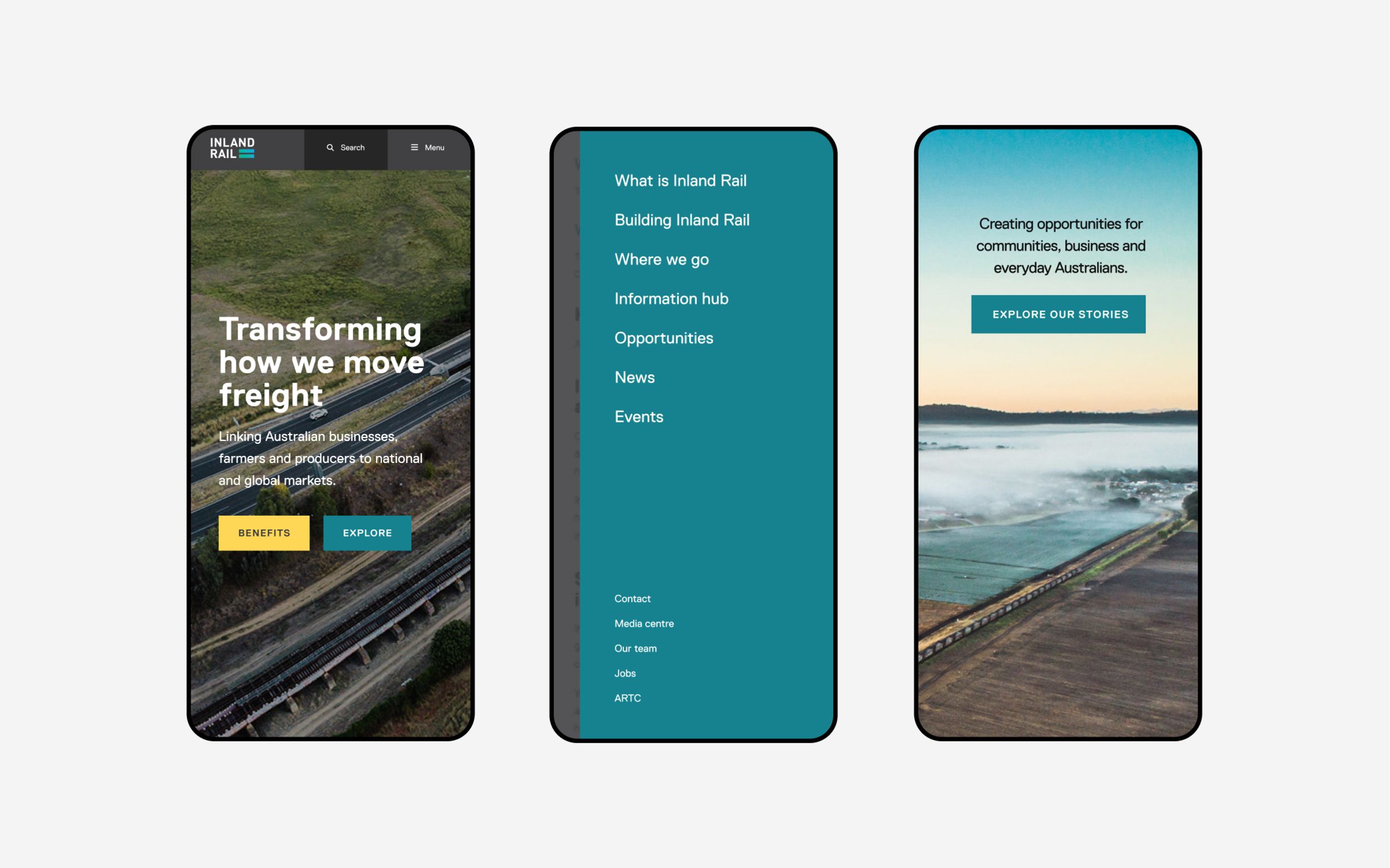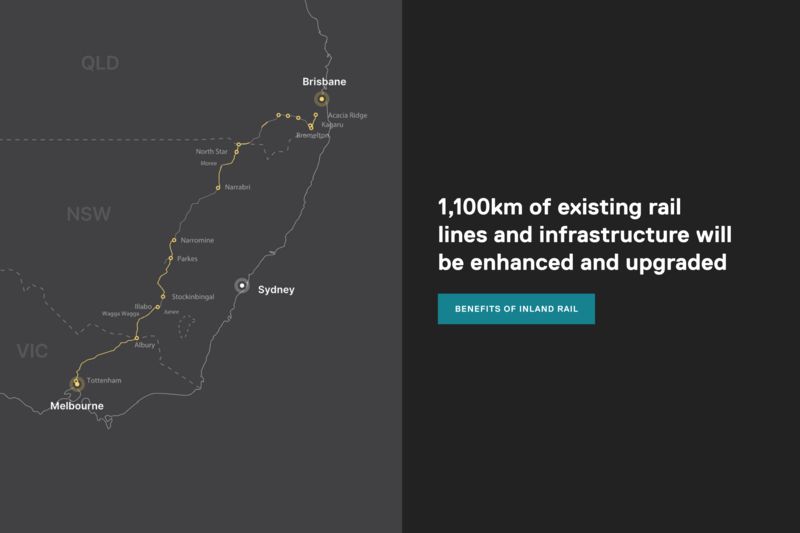 Approach
Ensuring the most relevant content was shown to the right users at the right time was crucial to the success of the project, which informed our user-focused approach.
The goal was to create a highly engaging, personalised and mobile-first user experience that preempted the needs of key audiences and built confidence in interactions with ARTC. Data visualisation and a complex content filtering system were leveraged to communicate critical information, while fostering community engagement through an interactive consultation platform.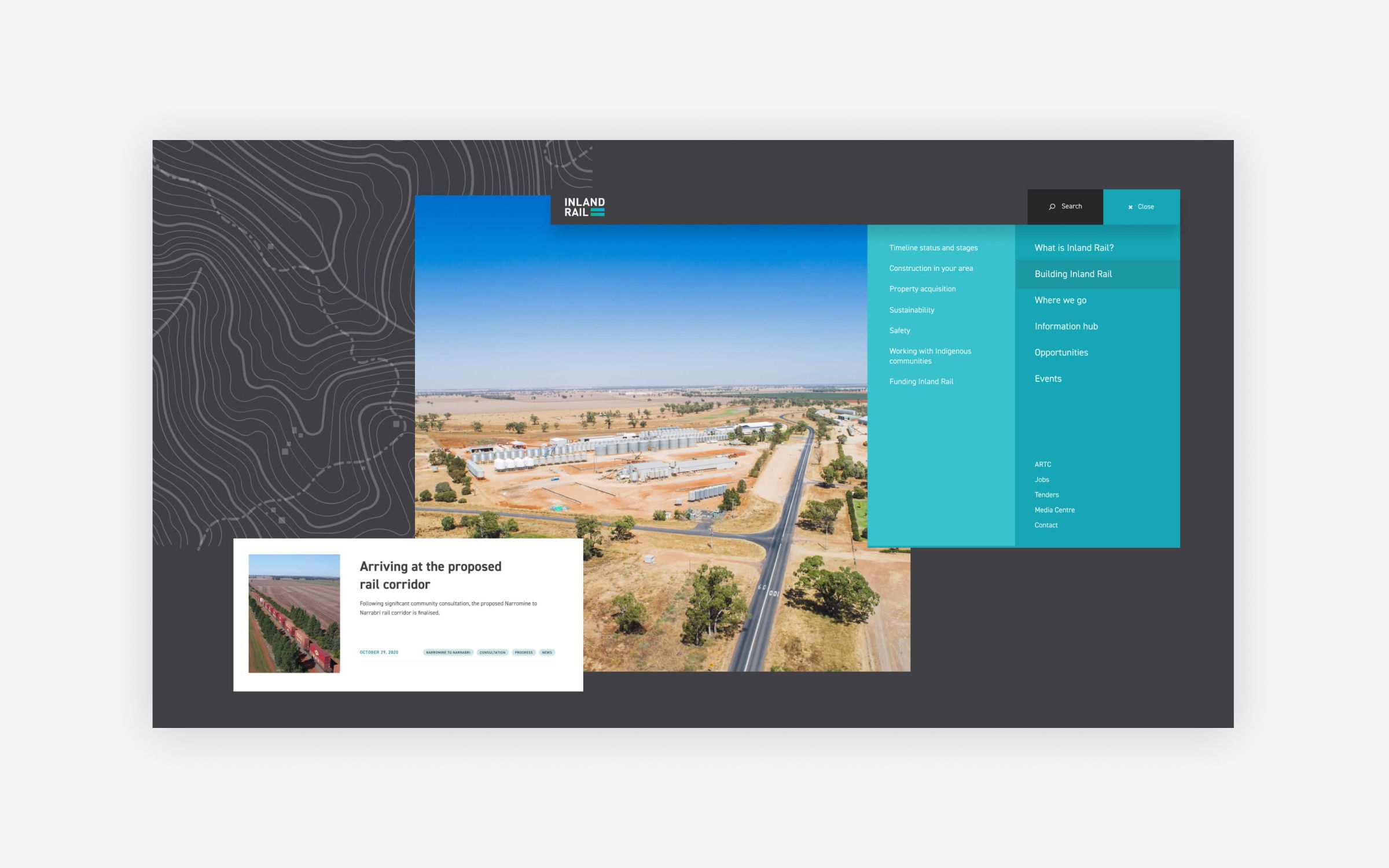 Solution
With stakeholder engagement as a core focus of the project, the decision was made to organise the website by project-specific content. The Inland Rail program was divided into 13 individual projects, with each providing a wide range of content and information to differing user groups. We created a self-contained experience for each individual project. This saw the introduction of project-specific sub navigation, as well as various sections that pulled relevant content from around the website relating to a particular project.
Community consultation throughout the project was another primary focus for ARTC, which was emulated on the website as an interactive community consultation area designated to each project. Stakeholders could log in and participate in discussions featuring custom-developed forums, Q&As and polls. We also built specific moderation tools to provide operational efficiencies for the Inland Rail team.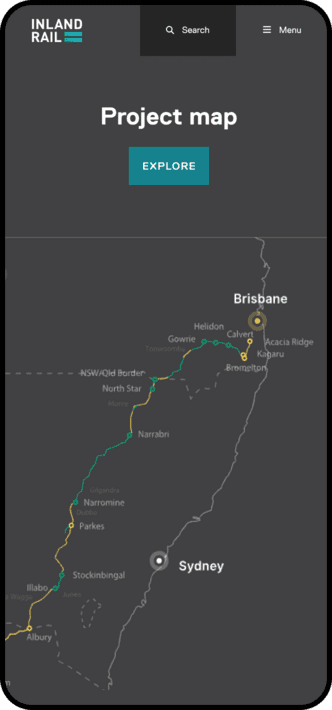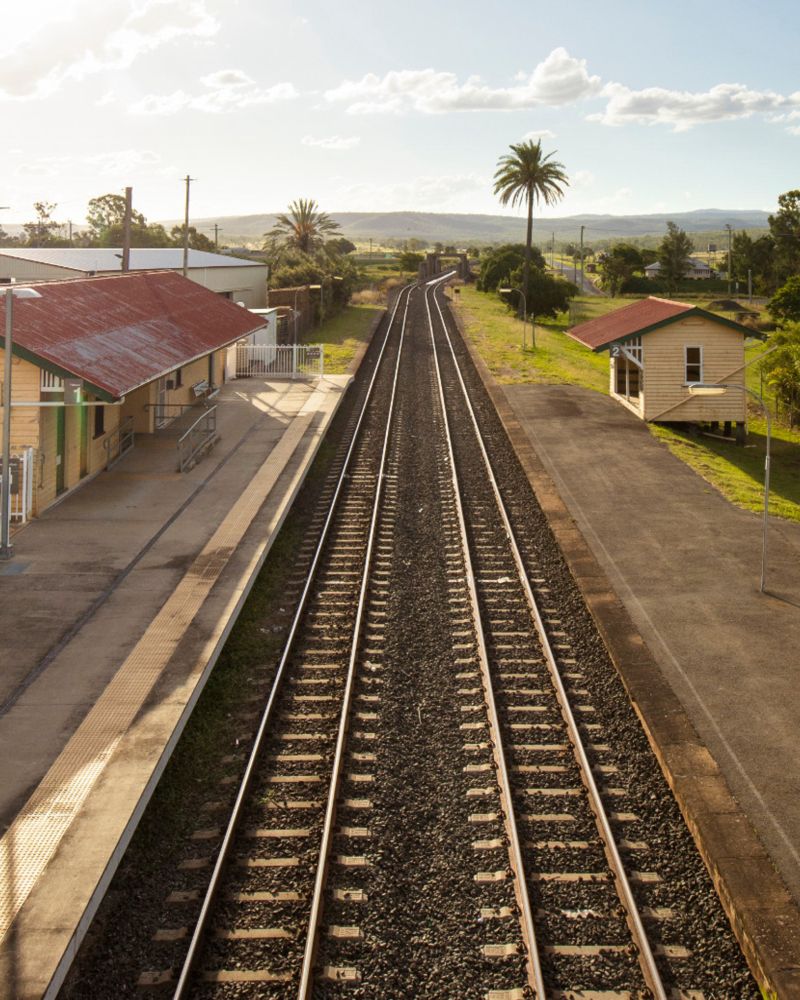 Other features included an information hub and related content functionality, a resource hub including relevant video, imagery and documented content, an event calendar where users could register their attendance, a news feature with relevant articles and blogs, and a reporting feature to share data with ARTC's Google Analytics 360 account. 
Other projects for Inland Rail