Fraser Coast Tourism & Events — Driving tourism on the Fraser Coast by reimagining the brand's digital presence and transforming the online booking experience.
Opportunity
Our engagement with FCTE began with a platform evaluation to identify the tech best suited to support the organisation's vision for a revamped online experience. The findings from this work informed the need for a website rebuild to deliver on the organisation's commercial objectives and to create a more engaging and intuitive user experience.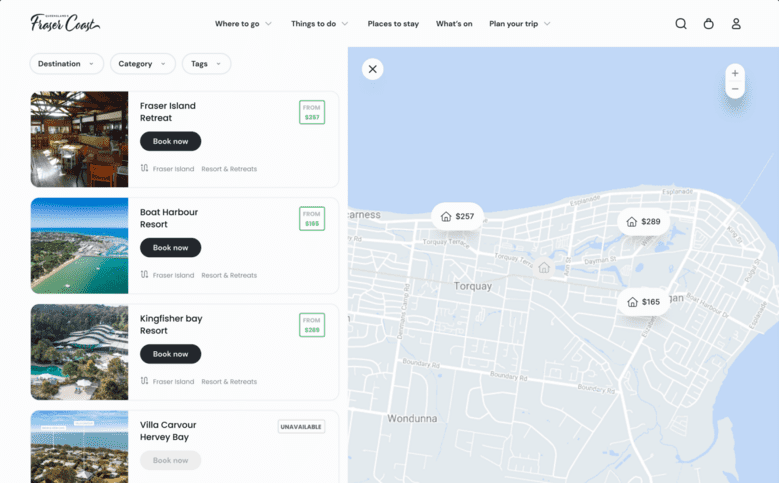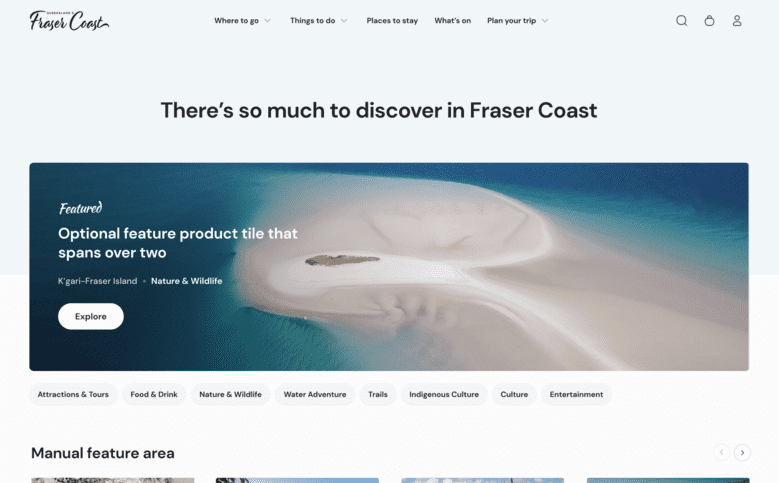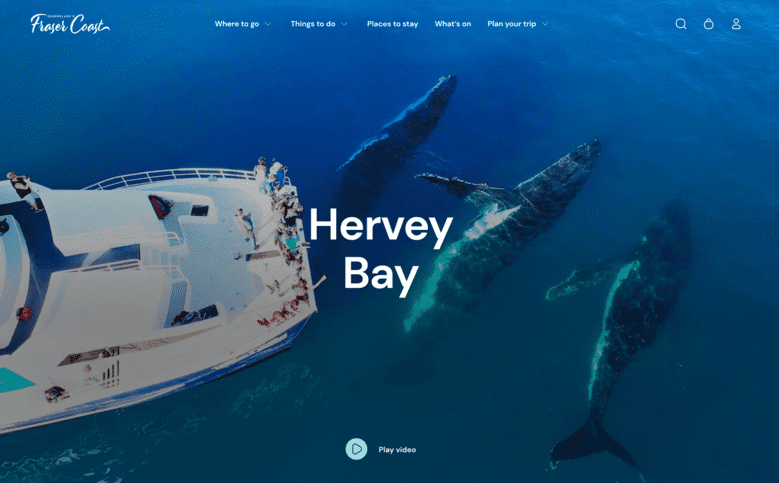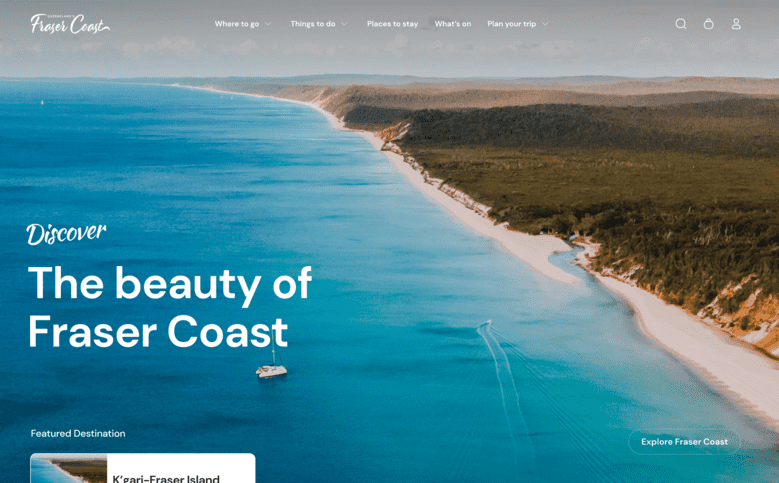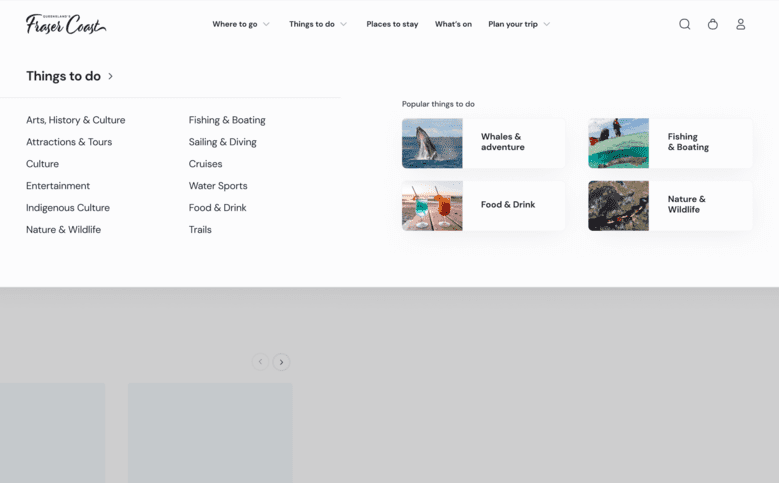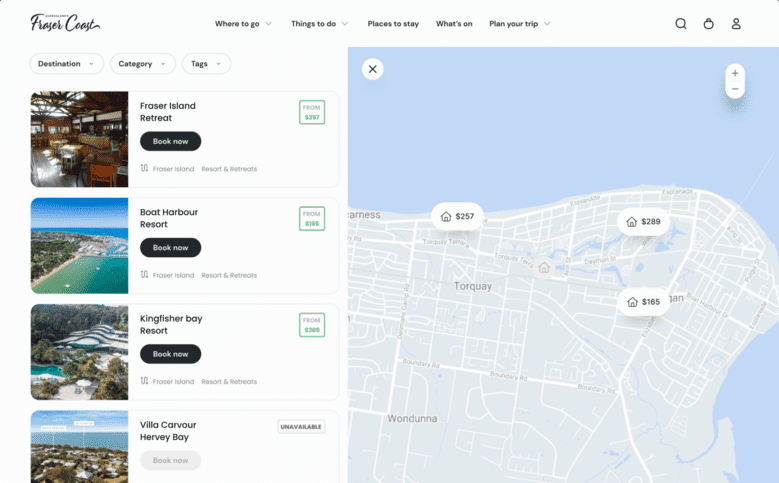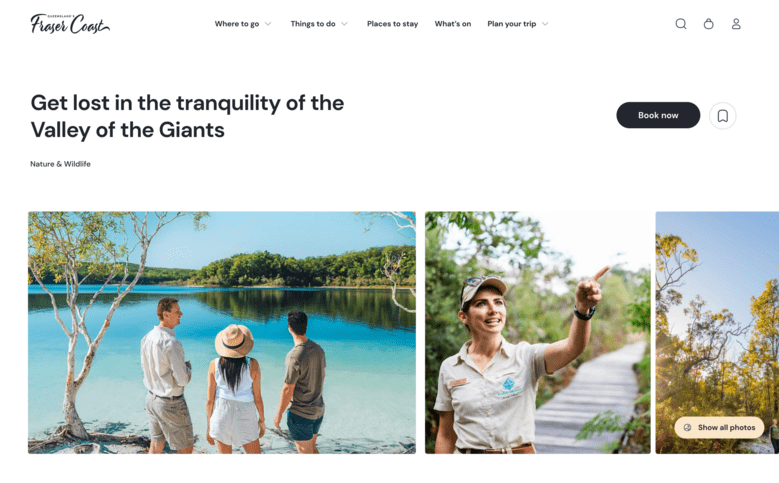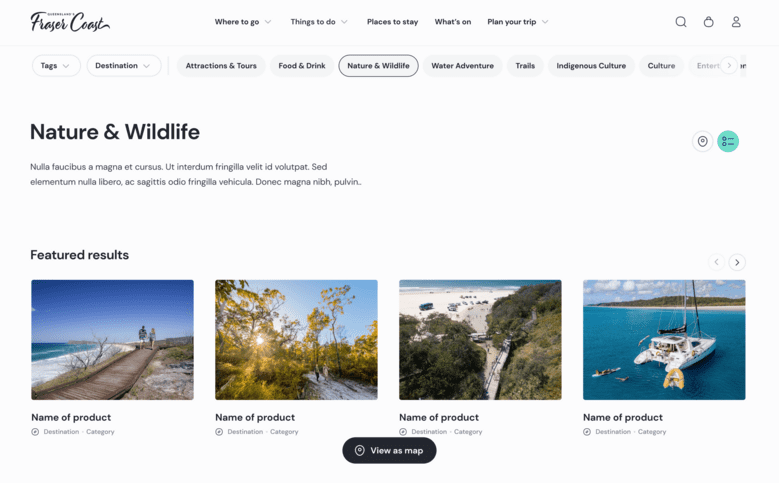 Approach
At the start of the project, our approach was exploratory in nature. In order to gain a clear understanding of the need of local operators, as well as the business context and organisational requirements, we conducted a number of stakeholder workshops and interviews.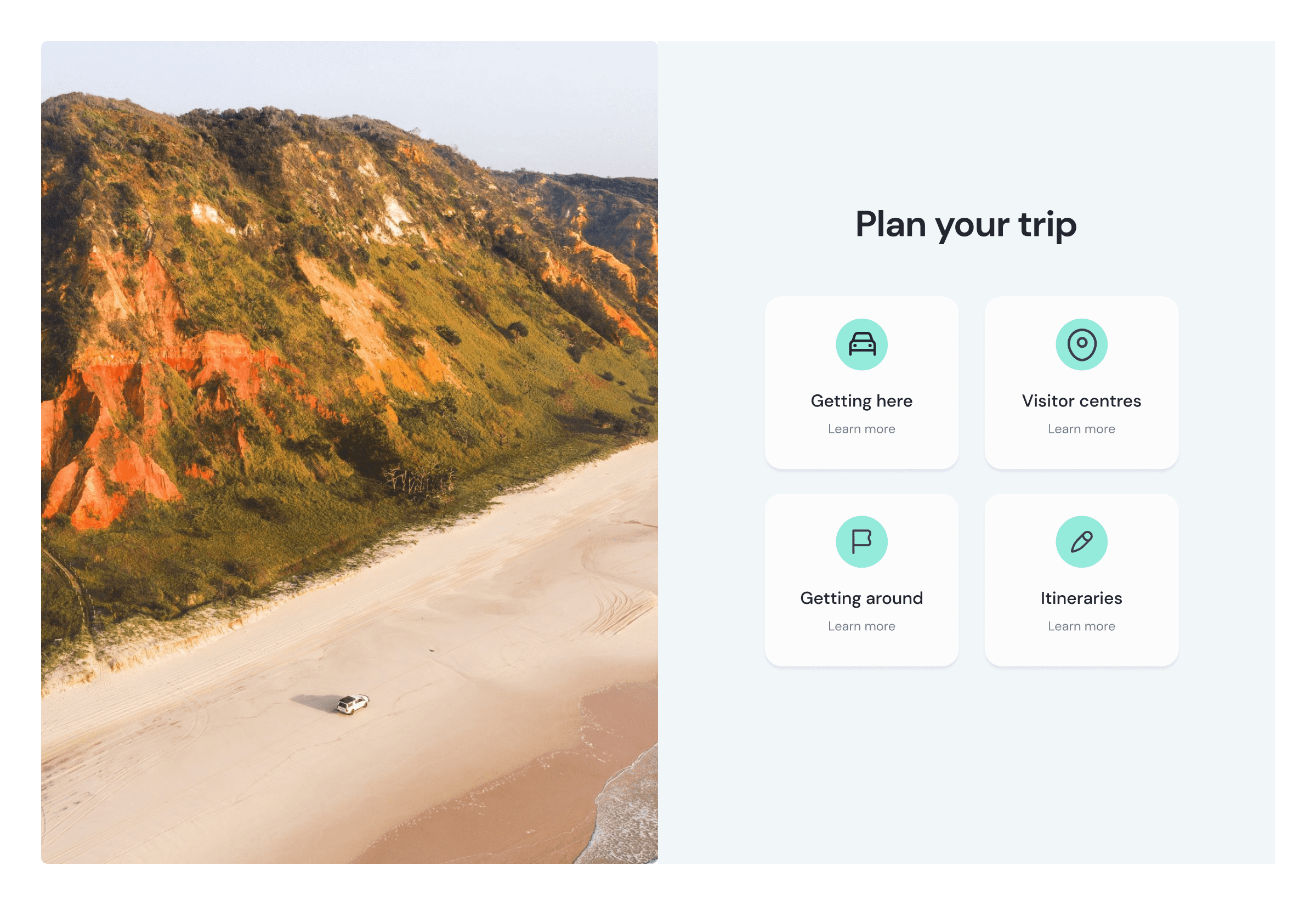 To ensure the new asset had comprehensive representation of operators and bookable products on the site, our process was kicked off with an investigation of the Bookeasy and ATDW platforms. Knowing that increasing conversion was a key focus of the project, this step was pivotal in determining how we would be able to integrate both platforms into the new website.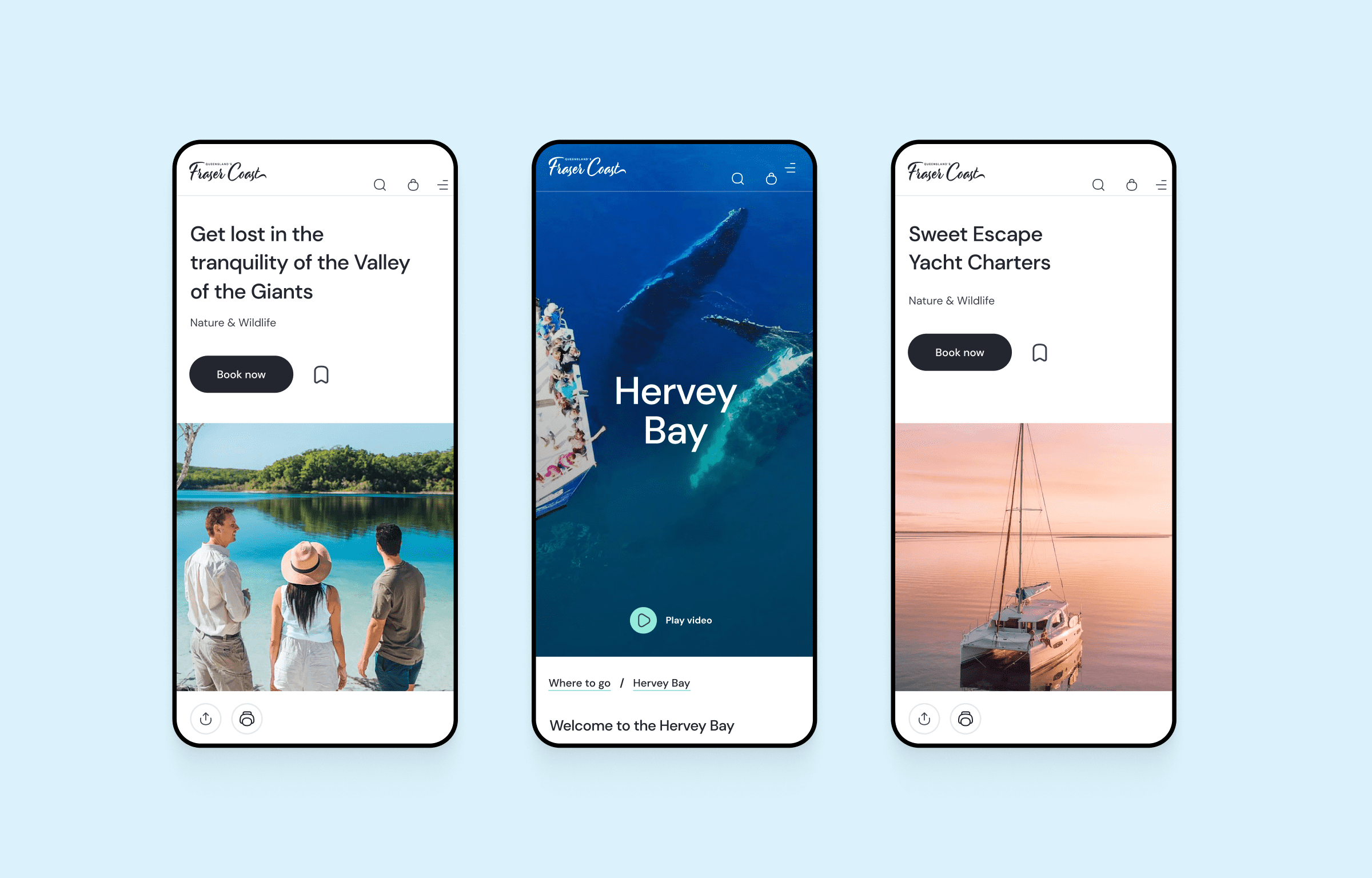 Content mapping and consolidation was another key focus area. FCTE had produced a range of great resources, but these had not yet been optimised for the web. To address this, we conducted an in-depth audit to inform how the new website should be structured, with the objective of utilising as much existing content as possible.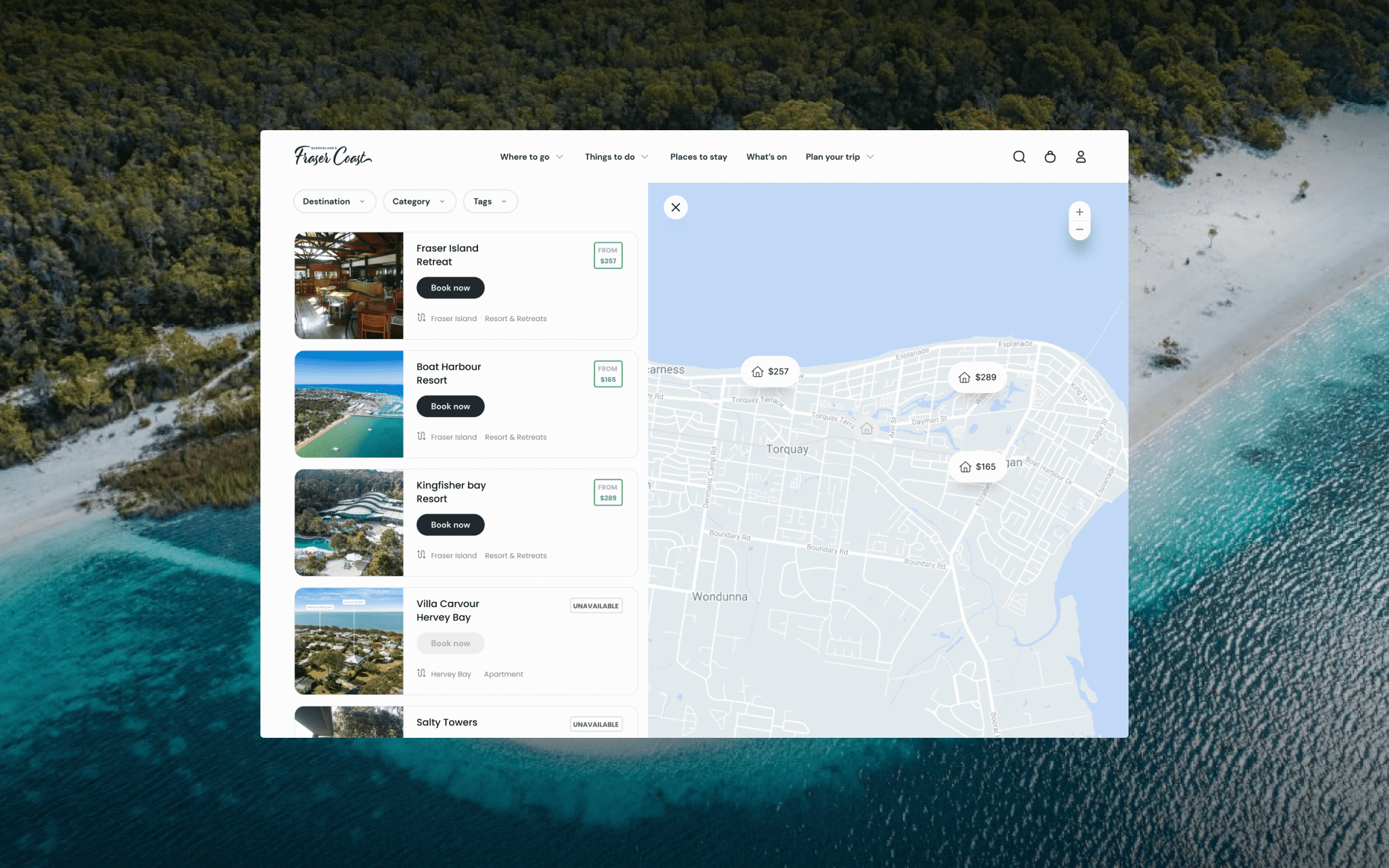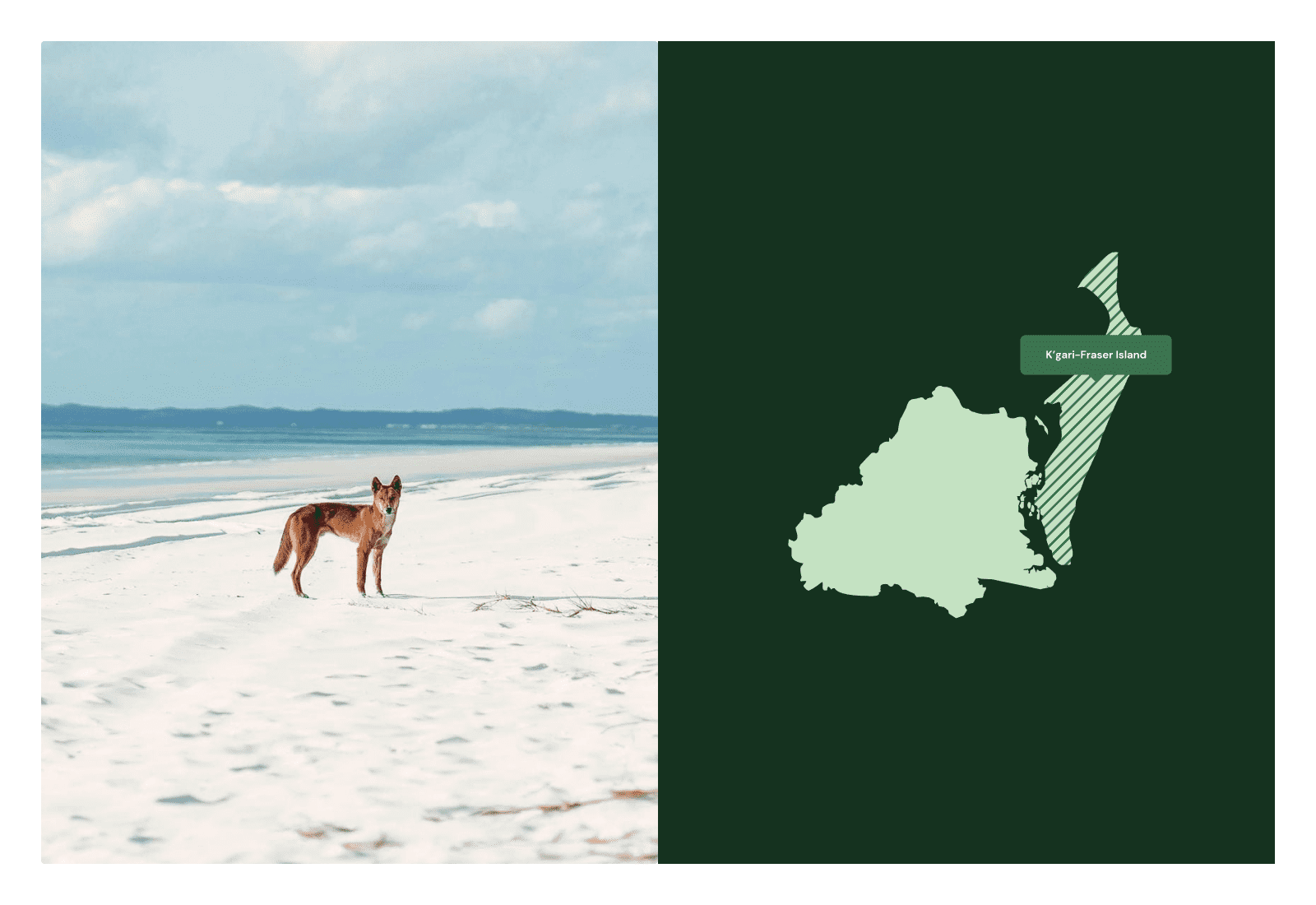 Solution
The end result was a robust digital platform that set the bar high, delivering on user needs whilst driving commercial outcomes for the region. The design of the website leveraged striking imagery to capture user attention to communicate Fraser Coast's unique selling points, while carefully considering the content inclusions and placements to balance SEO and the user experience. The introduction of online bookings was another major feat of the website, as it contributed to the region's economy by driving revenue for local operators.  
We are extremely proud to have delivered this project alongside Fraser Coast Tourism & Events and look forward to continuing our partnership in an ongoing capacity and beyond!