Easycraft — Leveraging design to create a digital asset to showcase building products in a beautiful way.

Opportunity
A favourite of renovators, builders and specifiers alike, Easycraft produce easy-to-use decorative wall and ceiling panelling that is a cost-effective alternative to timber and plasterboard. As a business with a focus on making spaces beautiful, it was critical that the website echoed this characteristic while showcasing the entire product range.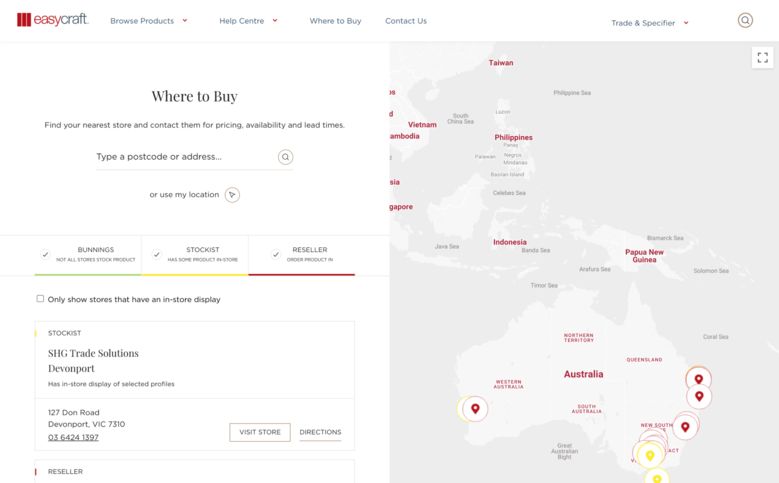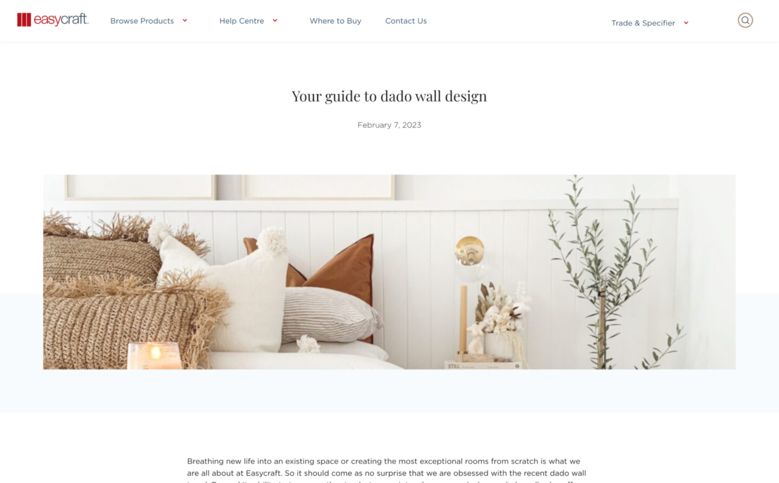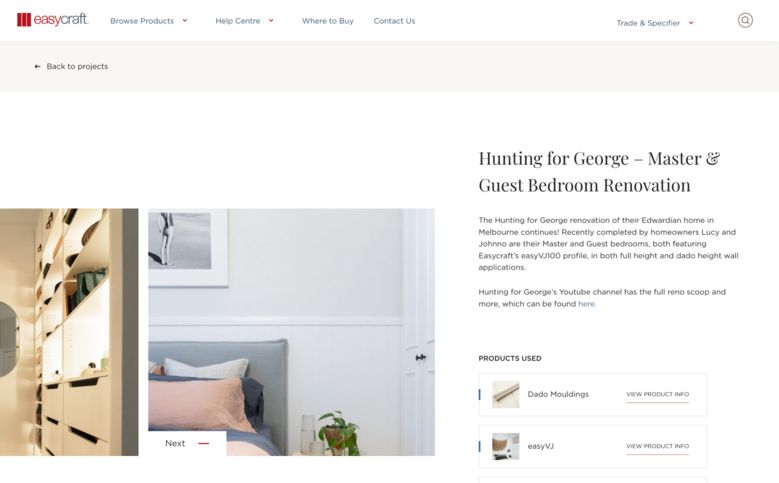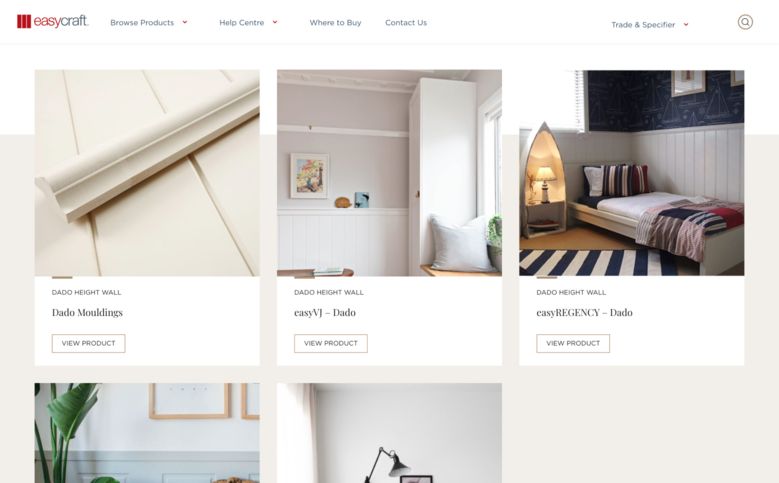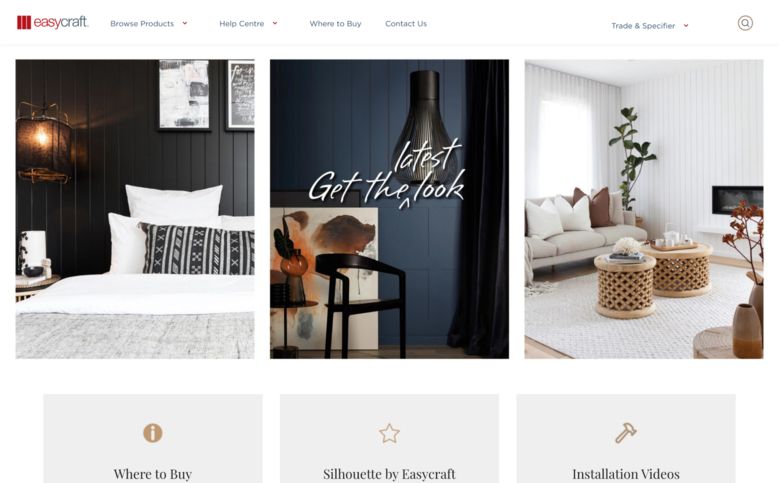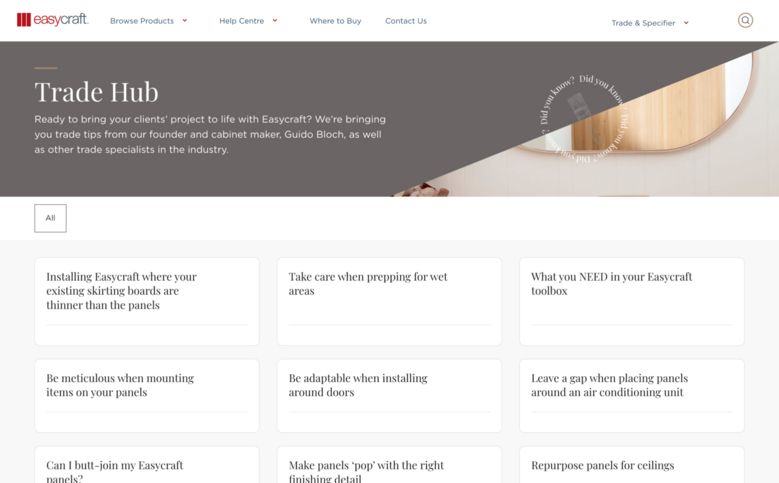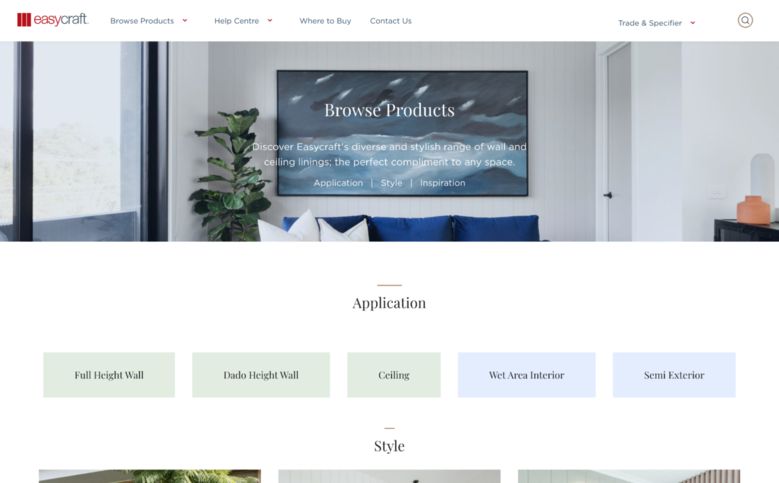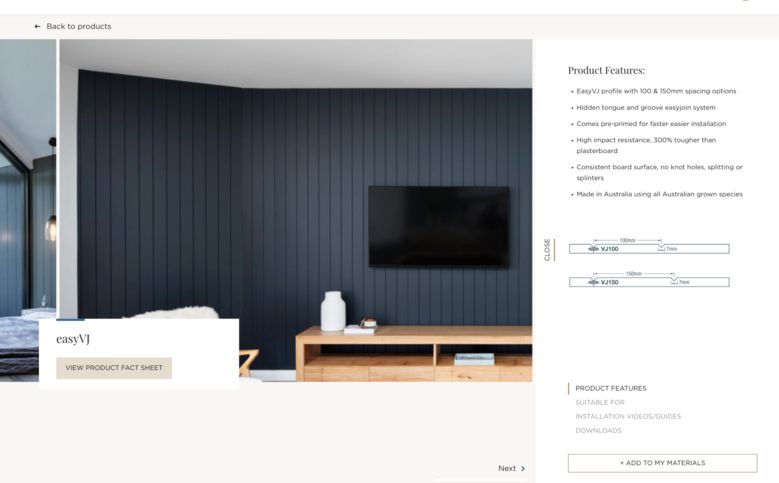 Approach
Given the broad audience, we created clear conversion paths to allow each user group to navigate to content and products that were relevant to them.
Further, given the visual nature of the brand and its products, we aimed to make the interface clean and simple, allowing the products to stand out and demonstrate the positive visual impact they made on their environments.

Solution
As the website was to be managed internally, Wordpress was selected as the preferred content management system for its flexibility and familiarity.
The need to cater to different audiences meant relevant content needed to be delivered to each separately. Our solution was to create separate areas within the website that individually catered to the identified audiences. Within each area, we were able to dynamically display information that was specific to each user group (i.e. CAD Files, how-to instructions & installation guides).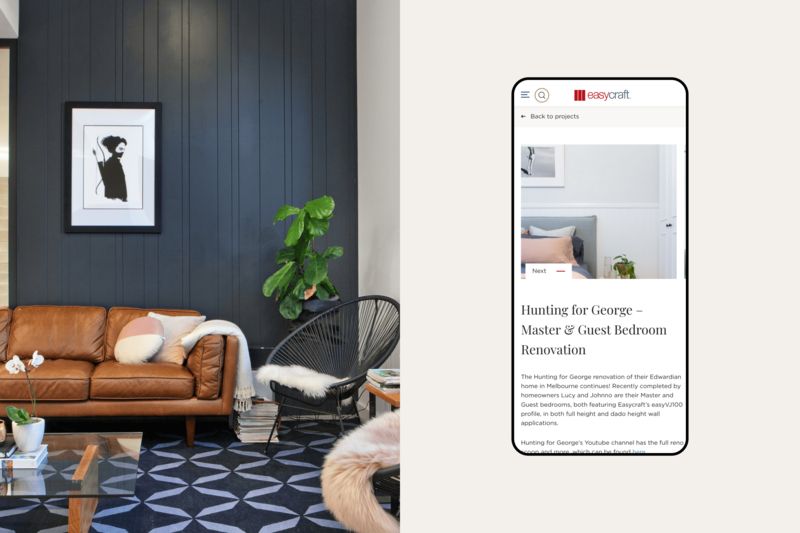 Like the different audiences, varying product ranges were also required to be displayed and found. To achieve this, we created a product selector that also allowed users to visualise and compare products.
Overall, this resulted in a browsing experience that delivered tailored information to each audience, without the need for website administrators to manage multiple websites or content.
Services & Expertise
Strategic consulting
Information architecture
User experience (UX) design
User interface (UI) design
Wireframing
Prototyping
Web development
API integration
System and data architecture
Hosting