Brisbane Marketing — Creating a platform designed to expand Brisbane city's profile as a desirable, international student destination.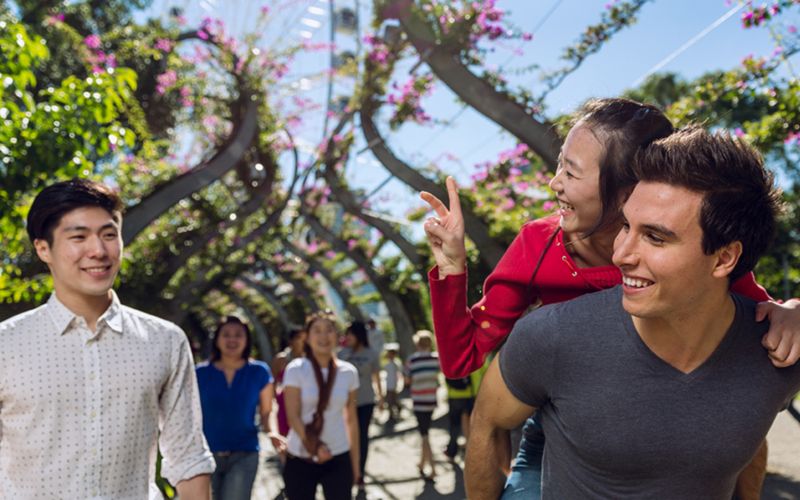 Opportunity
In line with Brisbane Marketing's vision to position Brisbane as a hub for international students, we were engaged to create a website that would act as an accommodation directory, while simultaneously selling the Brisbane lifestyle. More importantly, we needed to create a platform that retained engagement and a connection with students even after they completed their studies and left Brisbane.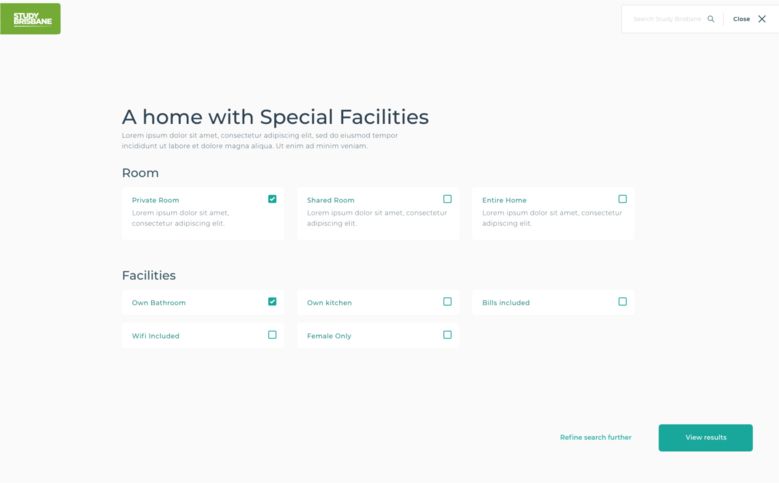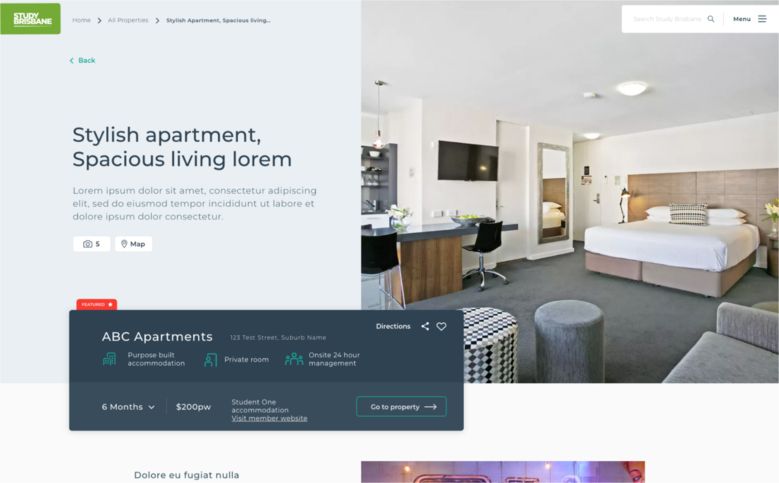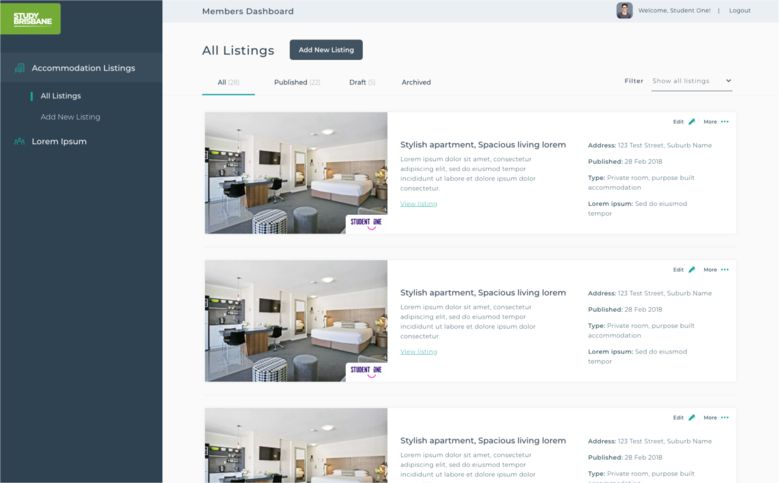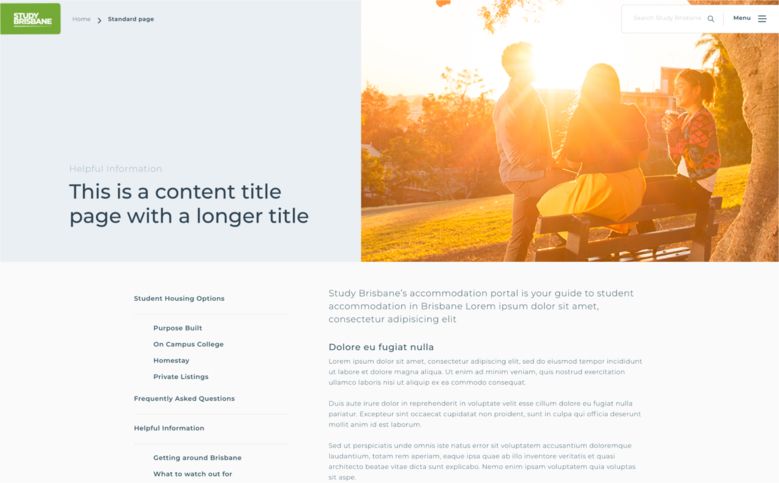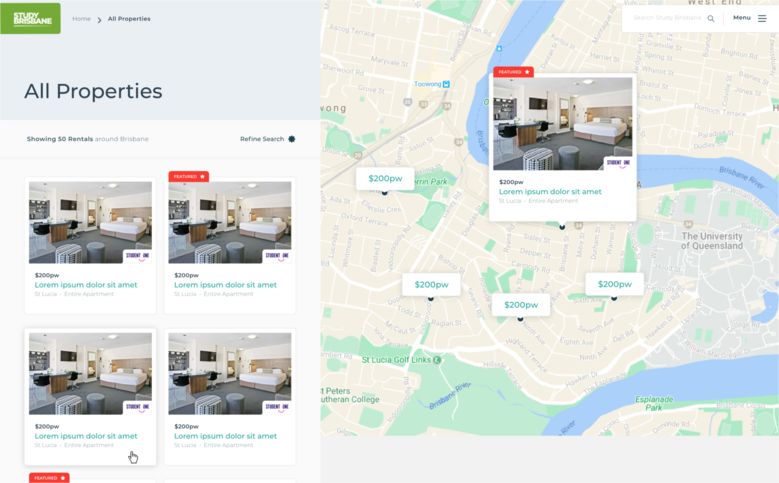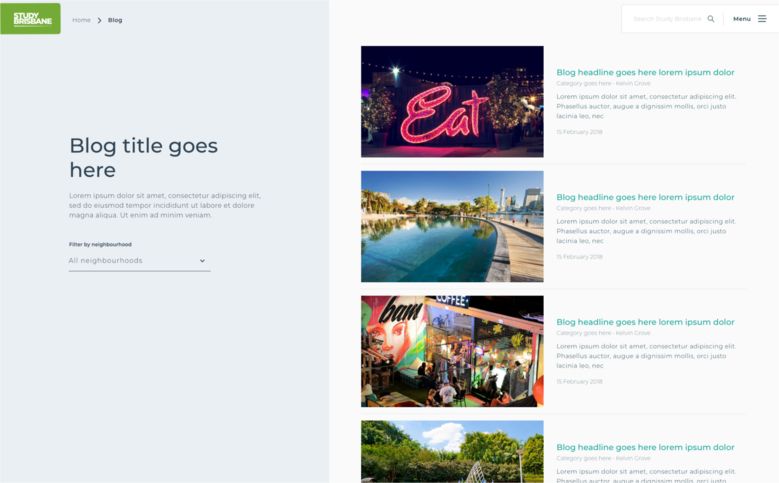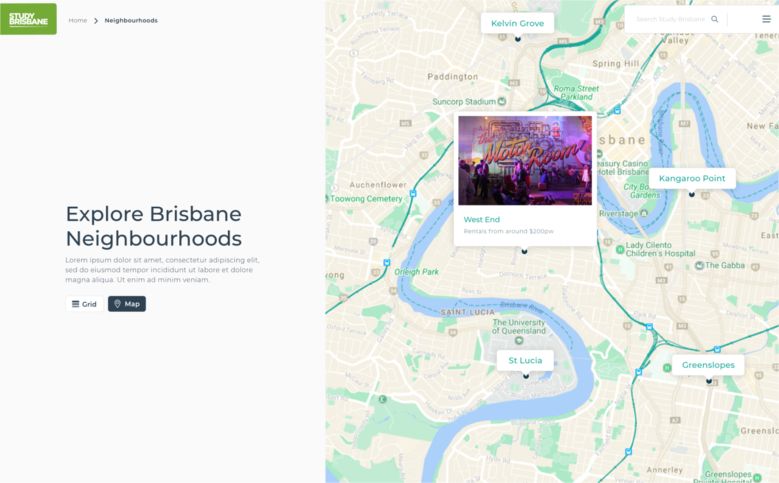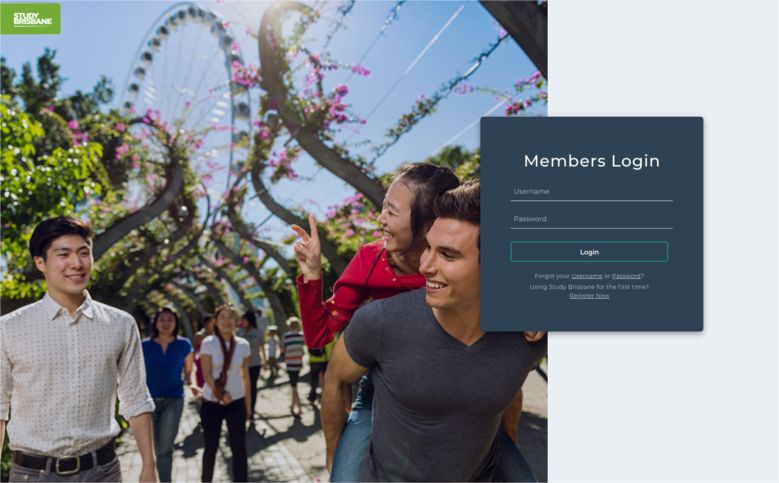 Approach
Our first step was to look at our users, grouping them based on their need profile. The purpose of this was to transition our thinking away from business needs and into individual perspectives of users to build a connection—not just with international students but vendors and property owners as well. This informed the information architecture and user experience for the project.
User workshops allowed us to define nine need profiles to address on the website, with respective conversion goals and user stories accompanying each one.
Another key consideration was design, focusing on vibrant colours and friendly fonts to create a welcoming online environment. Emotive imagery and interactive elements were also leveraged to create an immersive experience whilst highlighting Brisbane's lifestyle.

Solution
The end result provided users with a wealth of information, making it easy and convenient to find appropriate accommodation, whilst reassuring and assisting them in deciding on their home away from home.
Three types of modular content including blogs, property, and neighbourhood modules were created to populate multiple areas of the website. Functional requirements included forms to field general enquiries, a member login, a search function, 'Ask an Ambassador' forum to promote engagement and connection, and a neighbourhood social feed. These features worked to foster a friendly, informative, and inviting online environment.
Services & Expertise
Strategic consulting
Stakeholder engagement
Competitor & peer reviews
Information architecture
User experience (UX) design
User interface (UI) design
Wireframing
Web development
API integration