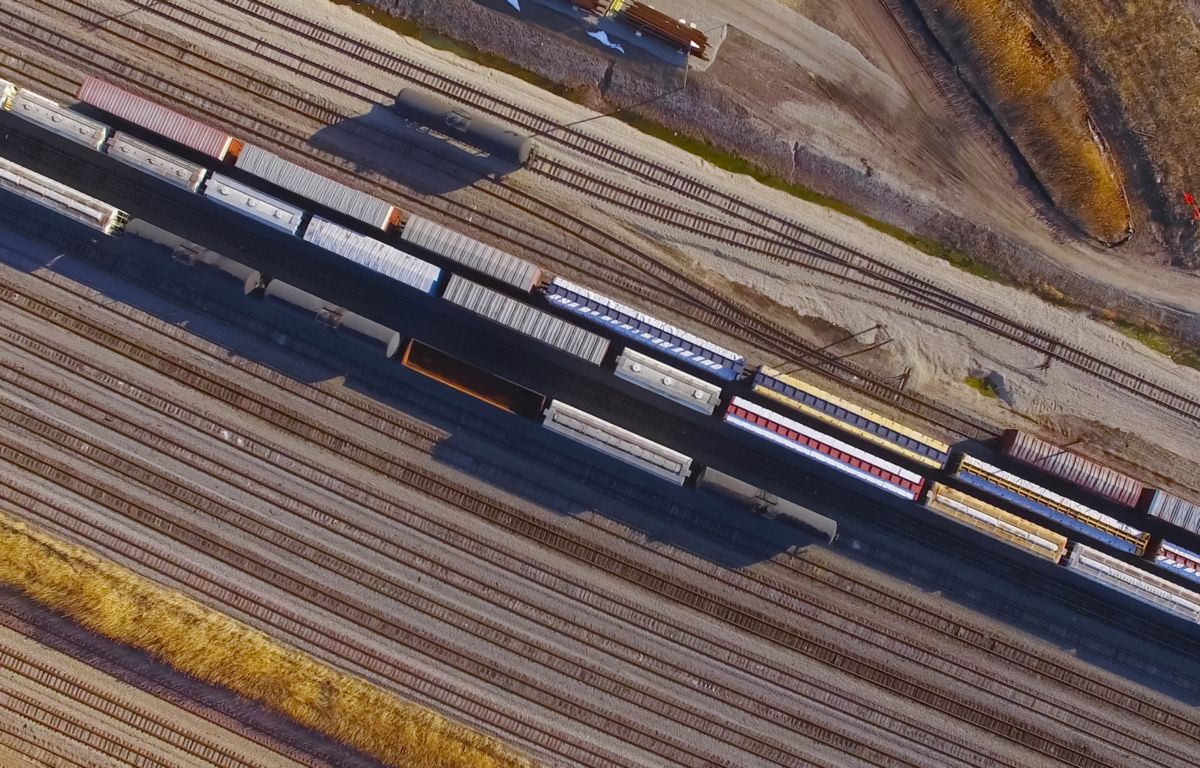 The scale and ongoing nature of the project—building Australia's first fast freight line between Melbourne and Brisbane—required a long-term partner to develop and manage a digital strategy to drive the project.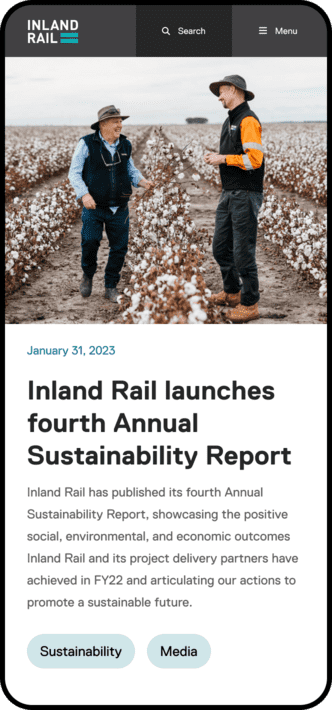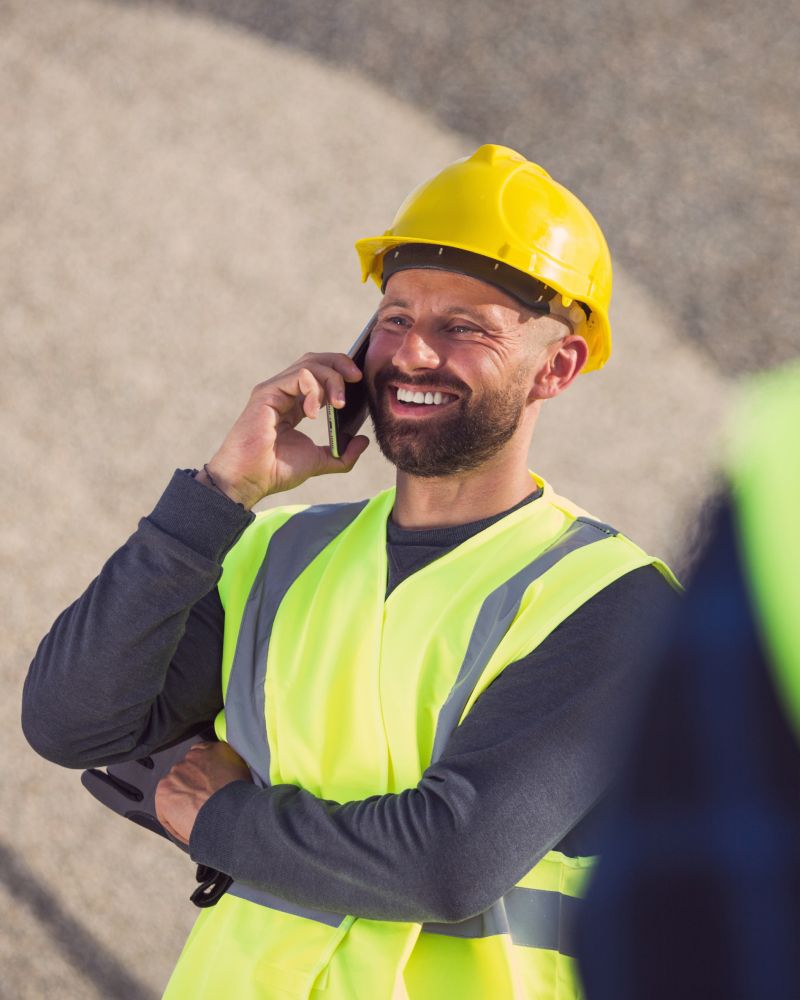 With a strong focus on community engagement, it was essential that we were aware of the nuances of the complex environment in which they operated. Together we fostered a shared understanding of the stakeholders' needs, and how these could be addressed throughout the design and development of multiple digital solutions. This led to a clear path whereby open communication was fostered between users who were both directly and indirectly impacted by the rail project.
Featured case study —
Using visual cues and organisation to create a simple and intuitive content navigation system.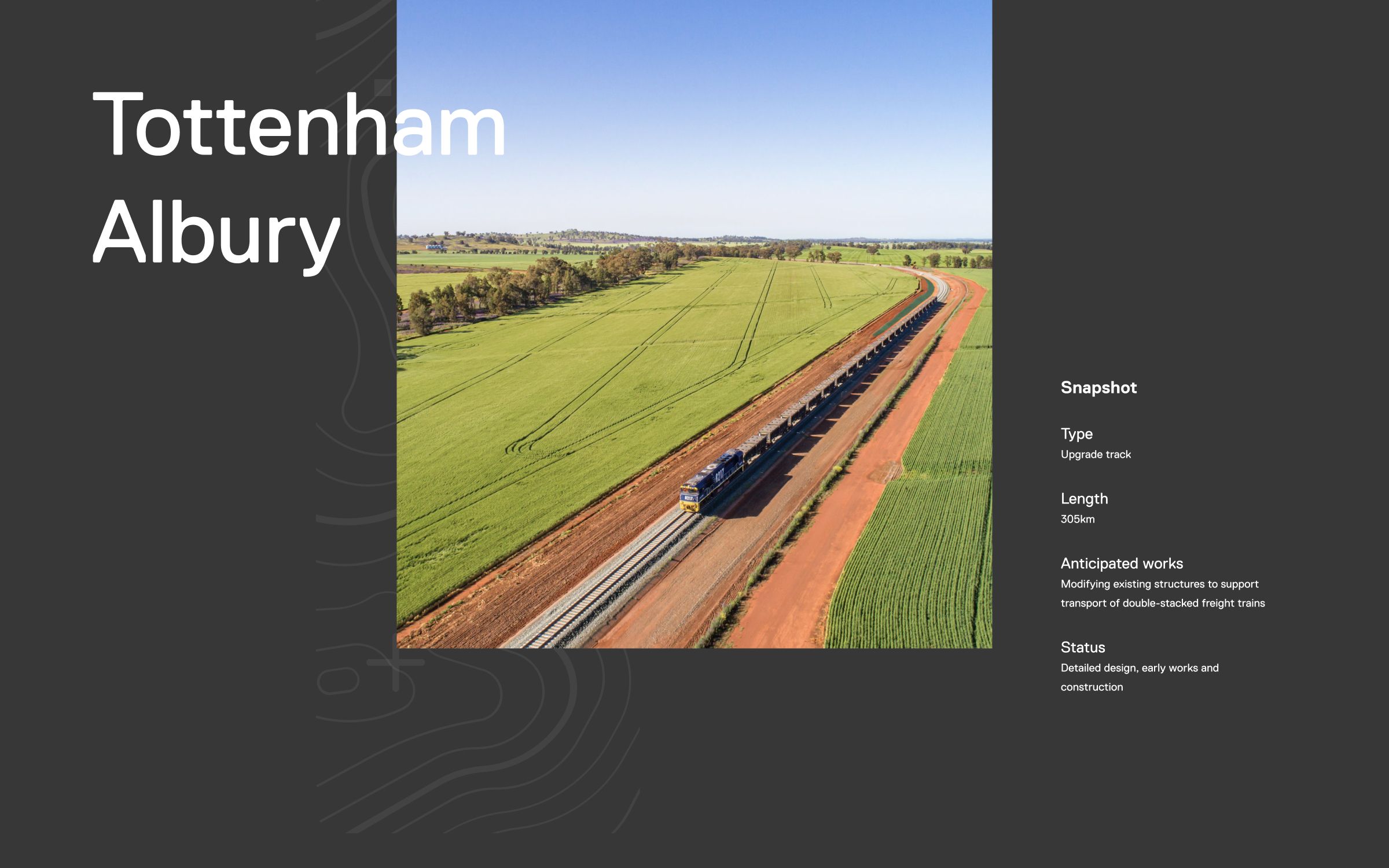 Other partner projects for Inland Rail